Oscar Fashion Report Card
Let's face it: Many of us who had our eyes glued to the red carpet at this year's Oscars didn't even see any of the nominated movies.
(page 8 of 11)
Oscars' Worst Dressed
Zoe Saldana -- What's with that dress? It's like Alice in Wonderland vomited up the prom. Sadly, her makeup and hair were spot on. But does it really matter?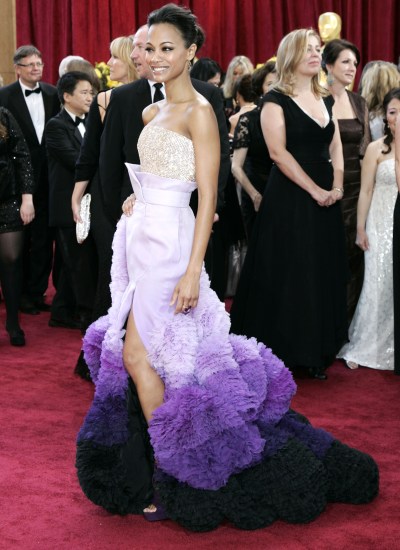 Up next...Tina Fey fumbles