Hollywood Style Defined
It's Oscars! On Hollywood's biggest night of the year, let's face it -- the gowns sparkle as brightly as the stars who wear them.
(page 2 of 2)
jennifer Garner, 2004
Although Jennifer Garner is often photographed looking completely comfortable in casual wear of jeans and a hoodie while playing the role of mom.
On Oscar night 2004, Garner sparkled in Valentino.
The off the shoulder coral number apparently had 15 yards of taffeta and according to Valentino, he lost count of the amount of silk chiffon.
Garner has since continued her place on most Oscar Best Dressed list and the future is the limit for this actress who is always continuing to define her own style.
Nicole Kidman, 1997
When Nicole Kidman was married to Tom Cruise, the husbandly eye candy on her arm didn't get her noticed back at the Oscars in 1997.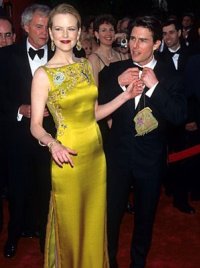 Rather, it was her striking dress by Dior.
Kidman went on a limb with the unusual color of chartreuse and struck gold.
Many have tried to mimic Kidman's style from this legendary 1997 Oscars, only to come up short.
Gwyneth Paltrow, 1996
Elegant, simple and stylish are the words which may be used to describe Gwyneth Paltrow wearing Calvin Klein in 1996.
In fact, nothing comes between her and her Calvins!
She showed up alone to work with him and went through fabric bolt after fabric bolt to select the pink charmeuse.
After two fittings, voila! An Oscars dress and memorable frock was born.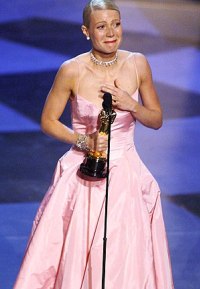 Good thing, too, fate would have Paltrow taking the Oscar stage to accept her Best Actress Academy Award for her role in Shakespeare in Love.
Not only was her gown one of the last 15 years' most memorable, her acceptance speech ranks up there as well with her emotional tribute to her father.
Read on for more Oscar news!
Follow SheKnows Entertainment live from the 2010 Oscars on Twitter!
SheKnows predictions the winners
Sandra Bullock: The Oscar interview
Vera Farmiga: The Oscar interview
Mo'Nique: The Oscar interview
Jeff Bridges: The Oscar interview
The Oscar nominees gather for lunch and SheKnows is there!
Kathryn Bigelow dishes The Hurt Locker
Meryl Streep: The Oscar interview
Visit SheKnows Goes to the Show for all your Oscar info