Yellow Handkerchief Star Shines
Kristen Stewart walked into our suite at the Four Seasons Beverly Hills quite casually dressed in a V-neck T-Shirt and jeans -- yet she was quite serious about her latest film, The Yellow Handkerchief. The Twilight star, known as Bella to billions, filmed The Yellow Handkerchief in Louisiana in the days after Hurricane Katrina, before the Stephenie Meyer-authored madness began.
(page 2 of 2)
Kristen's Katrina journey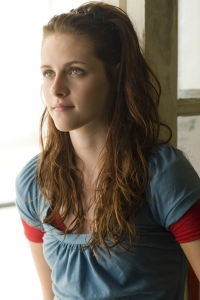 SheKnows: In the film, there's three of you on this journey, but Maria Bello's character hangs over the convertible like a ghost. Also, the geography is truly a fifth character. How do you see your character?
Kristen Stewart: My character was so sensitive and so explosive… you would never expect from this tiny little thing so much... Her problems are so completely far away from anything that he could understand. It's like opposite sides of a magnet that just flips over!
SheKnows: The scene where you and Eddie Redmayne kiss is the moment of the movie. Were there any, "Oh, my God" moments before filming?
Kristen Stewart: That was what I was most intimidated by, technically speaking. It was a very defining moment for her. If I did that wrong, if it seemed out of nowhere, if I seemed like an explosive, weird emotional girl for no reason, arbitrarily... that was what I was nervous about. The characters were drawn so wholly and completely that if we didn't' play them that way, it wouldn't have made sense. But the last scene of the movie was what I was really putting everything into because it was written differently.
When we got there, we didn't have a whole lot of time to shoot. It was raining. It was like, "OK, we have 10 minutes to get this right." Everything with her is so thin skinned; she feels everything so much. That moment when it all comes to fruition is everything.
SheKnows: It is a road trip movie, but The Yellow Handkerchief was filmed in more than 40 locations. Did that ever wear on you?
Kristen Stewart: It was cool because it was a road trip movie. It felt like we were on one.
SheKnows: The shoot was in and around New Orleans after Katrina, but did you get to get out into the city of New Orleans at all and discover its magic?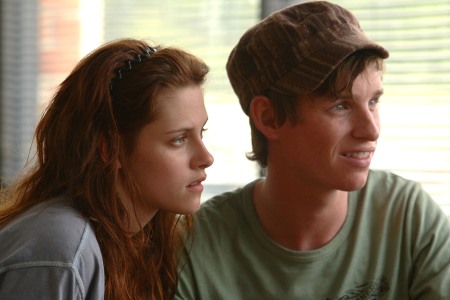 Kristen Stewart: I was 17 when we shot this movie. I didn't really get to… I love New Orleans. I've been there since. But, I'm still under age. New Orleans is such a "going out" town --  just walking around is awesome. It's an amazing place to be and to go see great music. Well, you can stand outside the club, anyway... [laughs]
Read on for more Kristen Stewart
Kristen Stewart talks Twilight
Kristen Stewart chats New Moon
Kristen Stewart stars in The Runaways