Best Oscar Fashions
The 82nd Annual Academy Awards take place on March 7, 2010. We'll all have our eyes on the red carpet, as this show isn't just about who wins the awards, it's also about the best (and worst) dressed! Let's take a look back at some of the best Oscar gowns of the decade.
(page 7 of 10)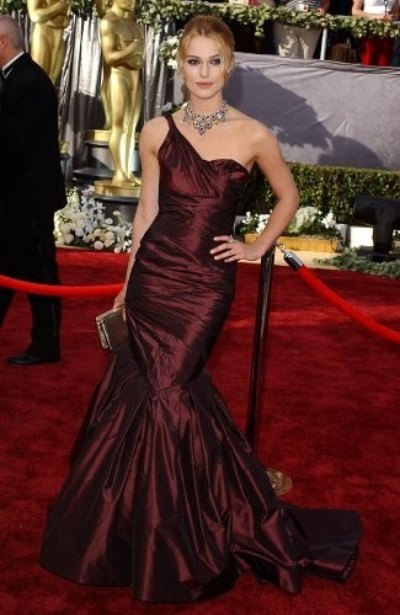 Keira Knightley in Vera Wang (2006)
Keira Knightley's eggplant Vera Wang gown and Bulgari necklace offered an Old Hollywood appeal at the 2006 Oscars. After the Academy Awards show, this gown was donated to and auctioned off by Oxfam, a charity fighting poverty and injustice in Africa and throughout the world.
Next up: Penelope Cruz