Best Oscar Fashions
The 82nd Annual Academy Awards take place on March 7, 2010. We'll all have our eyes on the red carpet, as this show isn't just about who wins the awards, it's also about the best (and worst) dressed! Let's take a look back at some of the best Oscar gowns of the decade.
(page 4 of 10)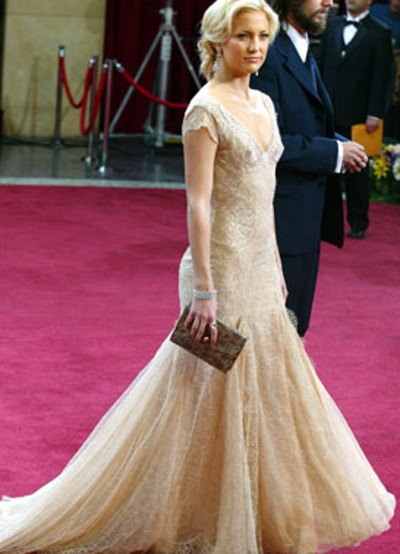 Kate Hudson in Versace (2003)
Some will say that Kate Hudson's Versace gown from 2003 is the best Oscar gown of all time. Hudson said that the dress took 500 hours to make and that all the lace was handmade. The result was absolutely beautiful.
Next up: Angelina Jolie