Best Oscar Fashions
The 82nd Annual Academy Awards take place on March 7, 2010. We'll all have our eyes on the red carpet, as this show isn't just about who wins the awards, it's also about the best (and worst) dressed! Let's take a look back at some of the best Oscar gowns of the decade.
(page 2 of 10)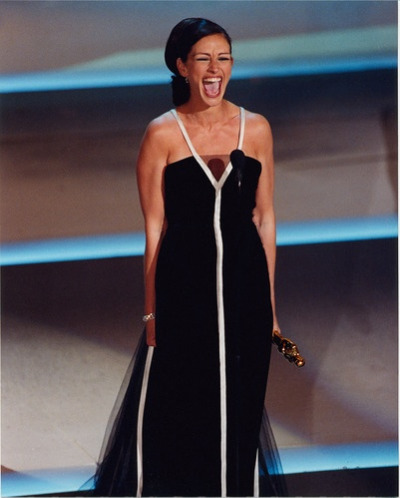 Julia Roberts in Valentino (2001)
In 2001, Julia Roberts was genuinely thrilled when she took home the Academy Award for Best Actress for her performance in Erin Brockovich. Her heartfelt speech was one to remember and so was her black vintage Valentino gown with white piping.
Next up: Nicole Kidman