Remember These Oscar Moments?
By their very nature, the Academy Awards are memorable. But some moments stand out a bit more than others. Whether it's Halle Berry sobbing at her Best Actress victory or, a year later, Adrien Brody grabbing her by the hips and giving her a passionate kiss for the ages, Oscar memories are sincere, pure and as real as Hollywood gets. Here are our 10 of our most memorable Oscar moments.
10. Adrien Brody wins for The Pianist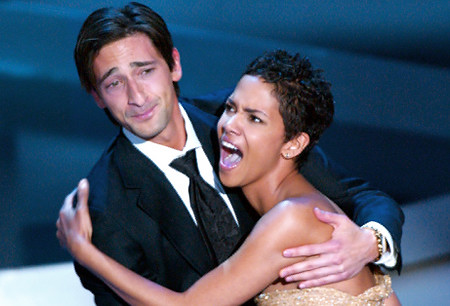 Yes, it was an upset. Adrien Brody was a long shot for his portrayal of a pianist turned Nazi concentration camp prisoner -- but that is not what makes his victory so remarkable. Leaping up the stairs to the stage to accept his golden man from Halle Berry, Brody grabbed his award and then Berry for an extended kiss, producing gasps throughout the theater. As a startled Berry stepped backward and Brody began his speech, the look of shock on Berry's face was unforgettable. See Adrien Brody accepting his Oscar and kissing Halle Berry.
9. Tommy Lee Jones over Ralph Fiennes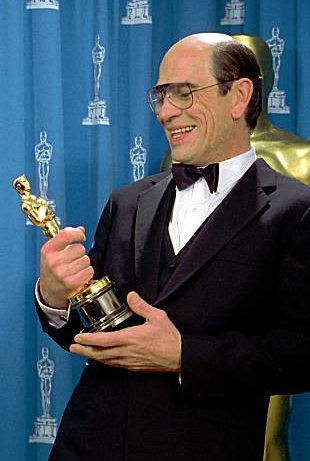 Tommy Lee Jones was on fire throughout The Fugitive -- but the year's Best Supporting Actor Oscar was supposed to be handed to Ralph Fiennes for his searing performance in Schindler's List. That fact alone makes Jones' victory an upset, but what made it truly memorable was his acceptance speech. With his head shaved strangely bald for a movie role, Jones looks terribly awkward in all his Oscar photos from that fateful night. These photos are forever, Tommy, and you know it!
8. Roman Polanski wins in 2003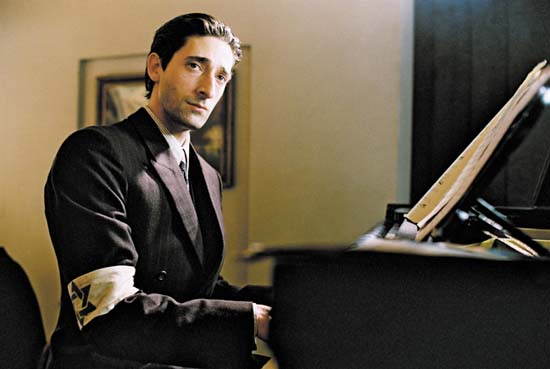 Roman Polanski's Best Director award in 2003 was astounding, given the fact he was out of the country and not allowed to return because of skipping out of his statutory rape conviction in 1977. Accepting from Europe, Polanski's victory was one of the stranger scenes Oscar watchers have seen in some time. The fact that Martin Scorsese was denied yet another Best Director Oscar for his Gangs of New York work with Polanski's win only makes The Pianist's director winning the prize all the more, frankly, creepy.
7. Sally Field: "You really like me"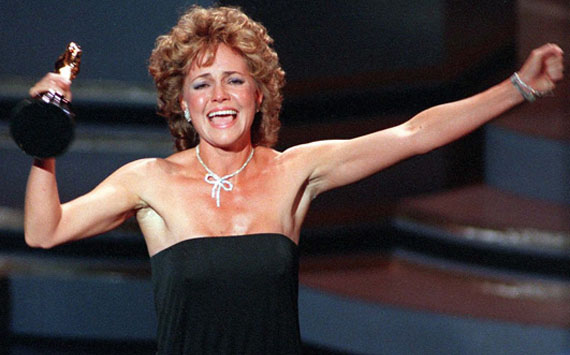 Oh, boy. After winning the Best Actress statue for Norma Rae in 1977, Field was overcome with emotion and honest surprise in 1984 when she won Best Actress for Places in the Heart. Standing at the podium utterly flabbergasted, Fields simply began hollering, "You really like me. You really, really like me." (That must be why she haven't been back since.)
6. Rob Lowe dances with Snow White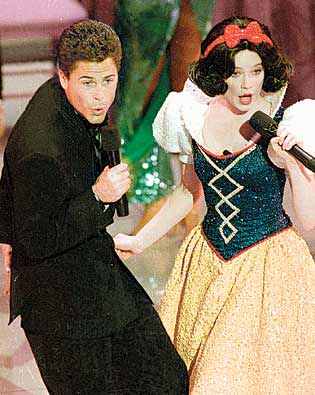 Here's another example of a Hollywood darling making an Oscar misstep and finding himself never invited back. Rob Lowe thought a little song and dance with Snow White at the 1988 Oscars would make for good television. Bad move, Rob: The performance was lambasted and became the butt of jokes for the next 20 years. Although he went on to an enormously successful TV career with West Wing and Brothers and Sisters, Rob Lowe has never captured the movie magic he was on the cusp of attaining before dancing with Snow White.
5. Matt Damon and Ben Affleck win for Best Original Screenplay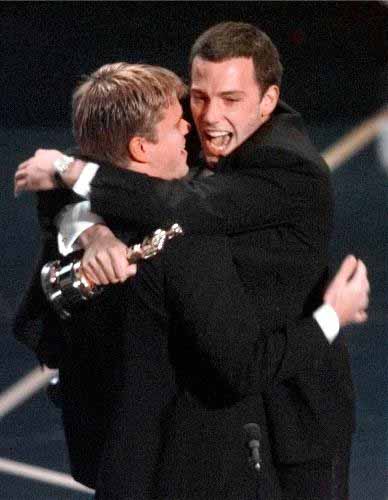 Witnessing Matt Damon and Ben Affleck win Oscars for their first Hollywood effort as screenwriters was quite the feel-good moment. Find one person who watched that Academy Awards ceremony who did not grin when the two young men jumped up and down, Oscars clutched tightly in their fists. As they walked off stage, it seemed possible that anyone with a dream could make it in Hollywood. The fact that Ben and Matt are still around only confirms that fact.
4. James Cameron is King of the World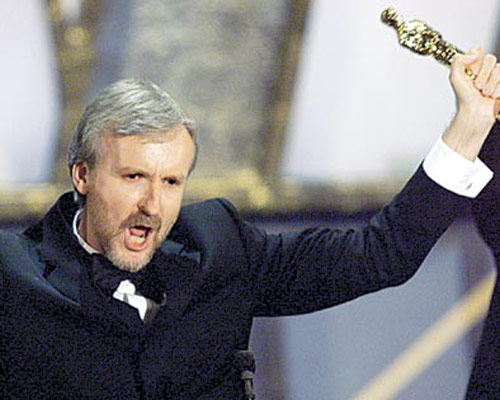 Although anyone who saw Titanic understood the reference Best Director winner James Cameron made during his acceptance speech, his statement that he was the "king of the world" only enhanced his reputation as an egotist.
3. Hattie McDonald wins for Best Supporting Actress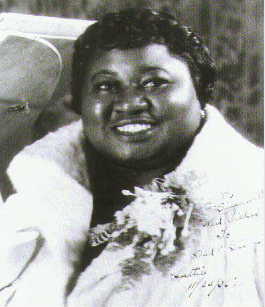 History! Hattie McDonald is the first African American to win an Oscar of any kind for her Supporting Actress work in 1939's Gone with the Wind.
2. Marlon Brando refuses his Best Actor Oscar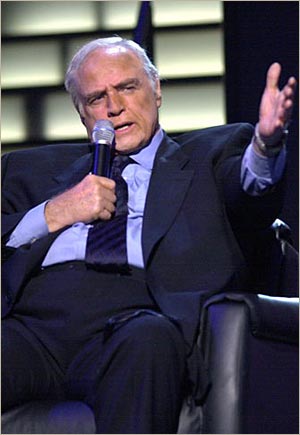 Marlon Brando won an Oscar for being The Godfather in 1972. Because of what he felt was the mistreatment of Native Americans, however, he refused his Best Actor statue and sent in a Native American friend to explain. Brando was the first (and remains the only) to refuse an Academy Award.
1. Halle Berry wins Best Actress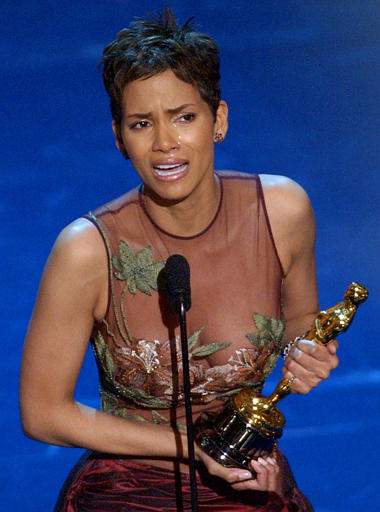 Who could forget when Berry became the first African American actress to take the top prize? McDonald blazed the trail seven decades prior, but that is exactly the point: The Academy took another 70 years to recognize another black actress. Watching Berry lose her composure was intense, emotional, raw and as pure of a reaction any winner has emitted since Cuba Gooding jumped up and down for more than five minutes. One can see why: Berry's victory came on the same night that Denzel Washington won for Training Day and Sidney Poitier received the lifetime achievement award. It was a night to remember in Hollywood history.