Learn More About These Olympians
Watching the competitions in the Winter Olympics is half the fun. The other half of the fun is getting to know the athletes and learning their stories. Here's a look at a few of the star athletes for the United States as we head into the 2010 Vancouver Winter Olympic Games, which begin February 12 and can be seen on NBC.
(page 2 of 4)
Meet Lindsey Vonn
More than a pretty face, Lindsey Vonn is a world-class athlete who is arguably the most successful woman skier in American history. The 25-year-old from Minnesota will try to add to her legacy in Vancouver. She could conceivably medal in five different events: slalom, giant slalom, combined, super-G and downhill.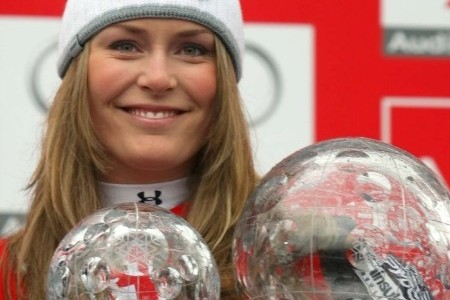 Sports enthusiasts are calling her the winter's Michael Phelps, while the rest of the world marvels at her jaw-dropping beauty. Don't miss possible history in the making as this Olympic sweetheart looks to dominate her foes...with a smile.
Next up: The snowboard queens