Boston Legal Actor Dies At 27
Fans of Boston Legal may know that even though the show ended in 2006 and lives on in DVD-land, not all of its actors have a bright future. On a sad note, Justin Mentell, the 27-year-old actor appearing as Garrett Wells on the show, succumbed to injuries suffered in a car crash on February 1 on a rural Wisconsin highway.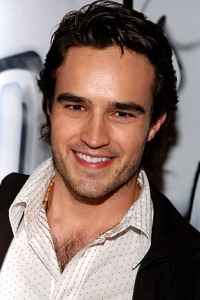 Since appearing on
Boston Legal
, Mentell returned to Waukegan, Wisconsin from Los Angeles. The actor was shifting his career from acting and appearing in several independent films into his love of art and music.
Mentell was also a drummer, an avid painter and was also a nationally ranked speedskater in college. On February 1, the actor was in Wisconsin to lay down a drum track for a friend's album in the Madison region.
He never reached his destination, unfortunately. Justin was driving a 2005 Jeep Cherokee east on Wisconsin Highway 39 when the car went off the road, struck a tree, went down an embankment and struck yet another tree approximately 35 miles southwest of Madison.
That particular highway is notorious for its curve to the point the Boston Legal alum's Jeep literally leapt off the road. The crash happened between 4 and 4:30 am as the actor was pronounced dead at the scene.
Mentell was alone in his car and was not wearing a seatbelt. The fallen actor was remembered by co-star, William Shatner. "I'm deeply saddened to hear about Justin Mentell. There's no telling how far up the ladder he may have climbed. My sympathies to his family."
Read more celebrity obituaries