BEP & Taylor Swift Too
The Grammy Awards announced the performer lineup with Lady Gaga, Green Day and Pink leading the pack. Dave Matthews Band and the Zac Brown Band have signed on to join the party along with Beyonce, Taylor Swift, the Black Eyed Peas, Maxwell and Lady Antebellum. The Grammy Awards promises to be quite a night.
Grammy gets up to dance
Grammy fanatics will note that with the new additions, all five Album of the Year nominees are now set to perform, including Beyonce, the Black Eyed Peas, Lady Gaga, The Dave Matthews Band, and Taylor Swift.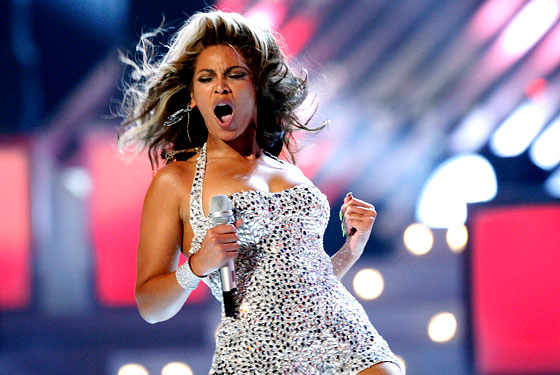 While viewers tune in for the performances, memorable moments and of course, the fashion, the night is about handing out awards and 10-time Grammy winner Beyonce is sure to take home at least one statue this year. She's been nominated in 10 categories, including, Record Of The Year and Best Female Pop Vocal Performance for Halo; Best Contemporary R&B Album for I Am…Sasha Fierce; Song Of The Year, Best Female R&B Vocal Performance and Best R&B Song for Single Ladies (Put A Ring On It) and more.
Swift follows with eight nominations, while the Black Eyed Peas and Maxwell have six each, Green Day has five and Dave Matthews Band and Pink have two each. The Zac Brown Band is looking to take home three awards; while Lady Antebellum is up for two.
The Grammys are set to take place Sunday, January 31 from 8 pm to 11:30 pm, but will also be covered live by SheKnows Entertainment!
read on for more grammy news
Grammy award nominations announced
Grammy nominee Lady Gaga recalls and early job
SheKnows Red Carpet photo gallery from The Grammys to The Oscars - SheKnows is there!