Family Films's Finest
Family films scored high marks in 2009 and SheKnows takes a look at the Top 10 of the year. This year's family films range in style from high tech 3-D to old school animation. We'll also let you know whether the film is still in theaters, coming soon or is currently on home video.
(page 2 of 2)
Ponyo
Oscar-winning Spirited Away director Hayo Miyazaki returns with Ponyo, the story of a Japanese wizard's magic. It all start with a little fish-girl (aka mermaid!) who runs away from her masterful wizard dad (Liam Neeson) and sea goddess mom (Cate Blanchett) for an adventure.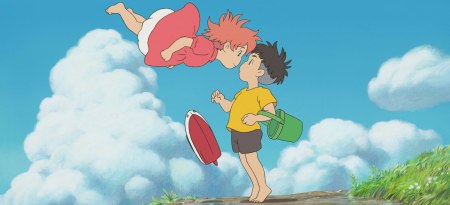 She's rescued by a human boy, Ssuke (Frankie Jonas), who names her Ponyo (Noah Cyrus). When Ponyo uses daddy's magic to make herself human, the young pair falls in love, but the magic unleashes an dangerous imbalance in the world and sets off a massive storm. Matt Damon and Tina Fey give voice to Ssuke'sparents, while Lily Tomlin, Cloris Leachman and Betty White also play a part in the fantastical story.
See it: Ponyo hits DVD and Blu-ray March 2
The Princess and the Frog
Disney returned to its old school hand-drawn animation roots with Princess and the Frog to take on New Orleans and while the music kept us dancing in our seats, the delightful opposites attract story actually inspired laughs and cheers, as classic Disney tales always have.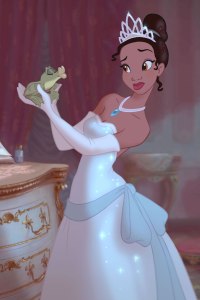 The infamous destination lends itself beautifully to magical scenery, music and characters (played by Anika Noni Rose. Oprah Winfrey, Keith David, Jim Cummings, John Goodman, Jenifer Lewis, Bruno Campos, Michael-Leon Wooley, Peter Bartlett and Terrence Howard) as the story moves through the manse of a Mardi Gras princess, the shanties of the hard working African American community, the city streets and out into the Bayou.
At the heart of it all, SheKnows has never seen two frogs with such great chemistry and while their wacky friend were a hoot, the villain was one scary dude!
See it: Currently in theaters
Coraline
In Henry Selick's 3-D critical hit based on the Neil Gaiman novel, Coraline is feeling bored and neglected in her new home, until she finds a hidden door to parallel world.
In this strangely similar place where people have buttons for eyes, all her dreams come true, including her deepest wish for parents who care for her. Unfortunately, it's all a ruse and those warm folks are just trying to trick Coraline into staying! With fate of her real family in her hands, Coraline fights to get back to reality.
See it: Currently on DVD and Blu-ray
Fantastic Mr. Fox
George Clooney and Meryl Streep star in Wes Anderson's strangely fantastic incantation of Roald Dahl's beloved children's story, Fantastic Mr Fox. The stop-action animation creates a picture book feel as reformed chicken thief Mr Fox slides back to his wayward ways and ends up putting all the animals in his valley in danger.
Once desperate to be something more, he ultimately has to prove he is in fact already something more in order to save everyone from the mean men he's been stealing from, while his son Ash (Jason Schwartzman) struggles to come of age next to perfect nephew Kristofferson (Eric Anderson).
See it: Currently in theaters
Up
From Toy Story to Wall-E , Pixar has revolutionized animated storytelling for the 21st century, but in Up, Pixar's scope has significantly elevated. With the world closing in on him, grumpy Carl decides to head for the island of Paradise Falls, a place his late wife believed was the most beautiful on earth.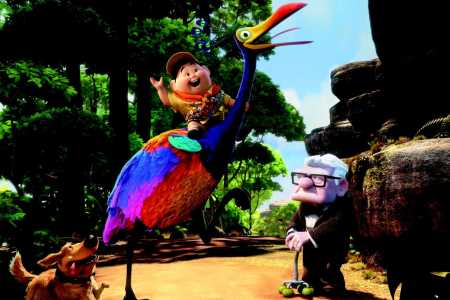 His plan is to literally take their house with him, but things take off when he realizes a neighborhood scout, Russell, has unknowingly become a stowaway! Each character in Up brings an emotional core to the fantastic visuals that are Pixar's hallmark, earning the film award show noms and Oscar dreams.
See it: Currently on DVD and Blu-ray
Read on for more
Visiting Pixar to talk Up
Exclusive clip from Fantastic Mr Fox
The cast of The Princess and the Frog tell us all about their historic instant classic
Exclusive Harry Potter and the Half-Blood Prince interview
The Harry Potter kids tell all
SheKnows chats up the cast of Ponyo
Where the Wild Things Are mastermind Spike Jonze talks shop
Where the Wild Things Are voices let us in on the magic
Catherine Keener and Max Records find Where the Wild Things Are
On the red carpet of Monsters vs Aliens' premiere