Top TV Characters
As the final television season of the decade has begun, SheKnows looks at the Top 10 TV characters of the entire decade. From the rich ensembles of Desperate Housewives to the great Grey's, who will make the list of the Top 10 TV characters of the decade?
(page 3 of 2)
Brenda Leigh Johnson on The Closer
In 2005, Kyra Sedgwick announced to the world she was more equipped as an actress than to be standing beside the Julia Roberts of the world (Let's Give Them Something to Talk About).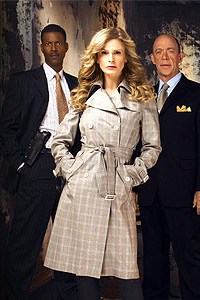 The Closer debuted on TNT and her Southern Belle busted her way through LAPD's toughest to earn the respect of not only her team, the brass, but the well-wishes of America's second-largest city.
Sedgwick certainly has a career role in Chief Brenda Leigh Johnson over the last 70 episodes. It is what Kyra does with the work that has inspired those of us who write about pop culture to still reverberate raves for Sedgwick's performances after all this time.
The way with which Brenda shreds characters that could kill her with a stare is a piece of acting awesomeness in the hands of Sedgwick.
Chief Brenda Leigh Johnson warms with her Southern demeanor and slowly builds a case against suspects who hardly know what is happening to them before the hammer of justice falls.
Jack Bauer on 24
Jack Bauer and 24 literally kicked off the new decade when it debuted in September 2001.
The Twin Towers had recently collapsed and Fox executives wondered whether it was appropriate for a terrorist-fighting agent with thus unforeseen on television abilities to coerce answers into action to continue after the few episodes that had aired.
Of course, Fox forged ahead and  and Jack Bauer became part of the American pop culture lexicon. Sitting here at the end of 2009, Sutherland's Jack Bauer is truly not only one of the top 10 TV characters of the decade, he may be one for all-time.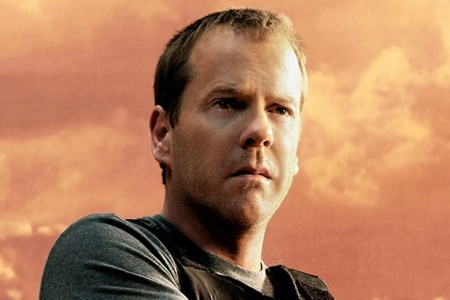 Sutherland has won an Emmy and Jack Bauer has saved the world many times over. Days come and days go and there is no way to imagine television during the first decade of the 2000s without Jack Bauer as embodied by Sutherland.
Barney on How I Met Your Mother
Resistant at first to the legend -- wait for it -- ary lothario, SheKnows avoided the highly regarded comic hit How I Met Your Mother. Then, upon watching the pilot -- albeit a few years into the show's run -- this writer cannot think of a better situational comedy for the 2000s in the Friends-meets-Seinfeld mold.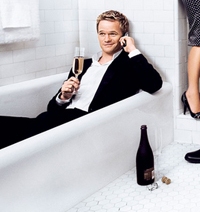 Again, as many on this list are a part of, How I Met Your Mother is an ensemble cast show. Every link in the thespian chain that connects Mother is flawless. Marshall and Lily are certainly one of TV's best couples. But, when it comes to a character study of the highest order for this first decade in our new millennium, there is none better than Barney.
In the gifted embodiment of Barney by Neil Patrick Harris, a character who could be construed as crude, shallow, disgusting and not worth an audience's time, becomes charming, endearing and a TV character you could watch for hours. Picture a stuck inside during a rainy weekend DVD marathon. When watching How I Met Your Mother's entire repertoire of classic comedy, it is Harris as Barney who centers the compelling nature of the CBS hit.
Who else could master the art of the conquest of women with a smile and be appealing at the same time?
Also, Barney's career has remained a mystery for the show's run except for a hint or three that writers have wisely included. For a character with veiled career references, questionable morals and the depth of the kiddy pool, Harris characterization captures television nirvana.

Bree on Desperate Housewives
Imagine Wisteria Lane without Bree. You can't, can you?
In 2004, Marcia Cross, Eva Longoria, Felicity Huffman, Teri Hatcher and Nicollette Sheridan took the nation by storm. Over the last five years and a slew of storylines, there is one constant to the Housewives, Bree's ice-breaking presence. She is the ultimate Desperate Housewife.
Cross' Bree slightly stands out above her other Wisteria Lane ladies. The cast is top-notch from top to bottom (Felicity Huffman's Lynette almost made this list). Yet, when it comes to the greatest TV characters of the decade, Bree is best.
With her straight-as-an-arrow demeanor the outside world may underestimate Bree's ability to gray the lines of morality in order to secure her and her family's future. Desperate divas may come and go (hello and goodbye Nicollette), but the hippest of the Housewives is Cross' Bree.
Read on for more SheKnows Top 10s
Top 10 extreme celebrity makeovers
Top 10 celebrity philanthripists for breast cancer
Top 10 reality TV show couples