Fox: SYTYCD With Glee
Fox rocks this fall as their mega-hit So You Think You Can Dance makes its fall debut and Glee -- the little comedy that could - returns for a full season.
(page 2 of 2)
Dollhouse
Dollhouse returns September 25
On September 25, Joss Whedon will take us back into the Dollhouse. It's the show that was voted most likely not to return and yet it's backed away from the precipice and this time they may have it right. Echo (Eliza Dushku) is a blank slate, a body ready to be programmed with any personality, talent or past.
Each week she's sent out to play a new role in someone's life, from the seemingly innocuous newlywed bride to the intended victim in a dangerous hunt.
In Season Two, more of Echo's old life will seep through particularly once she meet Bennett (Summer Glau), a girl from her past. Other cult favorite guest stars such as Alexis Denisoff (Angel) and Jamie Bamber (Battlestar Galactica) will help make this season live up to the show's impressive pedigree.
Brothers
Brothers premieres September 25
Brothers is a comedy about a former NFL star who learns that even though you can always go home again, doing so might be a lot more complicated than one would imagine.
Mike Trainer (Michael Strahan) is a good-looking, recently retired weathly NFL player looking to enjoy his retirement years as a player in New York City. Then, his mom calls and orders him back to Houston. Even though Mike's life has dramatically changed, his family is still the same.
Mike's brother Chill (Daryl Chill Mitchell), whose life changed drastically after a car accident left him in a wheelchair, is struggling to keep Trainor's -- his sports-themed restaurant -- afloat. Even though the publicity from his famous brother might help business, Chill doesn't want help from Mike. The rivalry between the brothers is exactly the same as they were when they were kids. If they can stop their bickering, put aside their differences and learn to be teammates, Mike and Chill might just turn out to be each other's biggest asset. Also ever-present are the parents. Their father, whom everyone refers to as Coach (Carl Weathers), is a high school football coach and the quite opinionated patriarch of this house. Adele is mom and she really calls the shots!
fox Animation domination
On September 27, The Simpsons, The Cleveland Show, Family Guy and American Dad arrive to keep their claim on the kings of television animation. Fox hopes their Family Guy spin-off The Cleveland Show scores as many passionate viewers as the Seth MacFarlane created original. Meanwhile, The Simpsons embark on their 500th season -- just kidding. Although, by the time the little yellow family is done, it could be 500 seasons.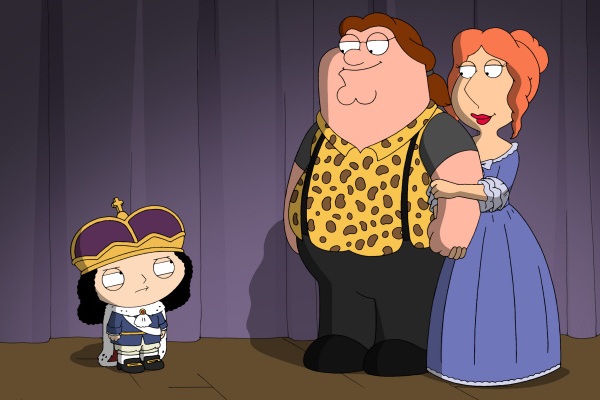 Lie to Me
Lie to Me returns September 28
To Dr. Cal Lightman (Tim Roth) and his team a kiss isn't always a kiss and a smile isn't just a smile. They're body language experts and it's their job to figure out what's really going on regardless of what a person actually says or does. In the second season, which begins on September 25, Lightman faces his toughest challenge yet when he's forced to work with a gun to his head during a hostage situation. Even more fascinating is the case of a woman with multi-personalities whose lies as one personality may be the truth for another.
Read on for more TV
The 2009 fall TV preview: The CW
Inside Melrose Place
Cat Deeley dishesSo You Think You Can Dance