Moore Misses AM
Mandy Moore is speaking about the death of her ex, DJ AM, as investigators here in New York City research the cause of death of the celebrity DJ.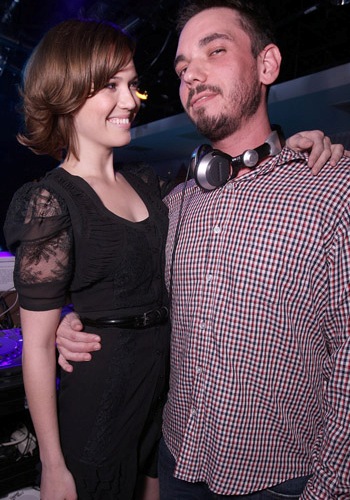 Celebs from all corners are chiming in on their thoughts on their fallen friend, the wildly talented DJ AM.
Among the celebs is actress Mandy Moore who is talking about being heartbroken. Moore dated Adam Goldstein (aka DJ AM) for a few months two years ago. Sadly, she mentions that she is devastated.
Moore says, "I am absolutely heartbroken. For those of us lucky enough to have known him, Adam radiated a contagious exuberance for life and also personified the very definition of a true friend. To say that he will be missed beyond words is an understatement. "My heart goes out to his loved ones."
The 36-old Goldstein was found dead in his New York City apartment in Soho on Friday night after suffering from a drug overdose. In a weird twist of fate, last year he and Blink 182 drummer Travis Barker were sole survivors of a plane crash that killed four other people.
As details emerge surrounding his death, police indicated that he was found dead lying next to a crack pipe and prescription pills. On Friday, August 28, friends became concerned when DJ AM missed his flight from New York to Las Vegas.
He was scheduled to perform a weekly set at the Palms Hotel's Rain nightclub. Apparently he sent his very last text message to two friends at around 1 am about the Vegas performance. Sadly, in a tribute to the fallen DJ, The Palms blacked out the letters "P,", "L" and "S" so their sign simply read "AM."
Read on for more
DJ AM found dead in NYC apartment
Dr Drew shares insight into DJ AM's death
DJ AM and Travis Barker: a must listen!