Time Traveler's To Fearful Symmetry
Audrey Niffenegger spends time with SheKnows talking The Time Traveler's Wife and her new novel, Her Fearful Symmetry.
(page 2 of 3)
Beloved book
SheKnows: Were you surprised at how The Time Traveler's Wife has been lauded and loved by millions of readers?
Audrey Niffenegger: Very surprised indeed. As a visual artist I was accustomed to a small but brave audience. It is humbling to be given the attention of so many readers.

SheKnows: What is the significance of the music and musicians mentioned in the book? Are you a Violent Femmes fan?
Audrey Niffenegger: Perhaps it is the same as a soundtrack in a film: music forms the mood, roots the story in a particular era, and also helps to define the characters. I am very fond of the Violent Femmes, and the concert scene in the book is based on a Femmes concert I went to in the early 1990s.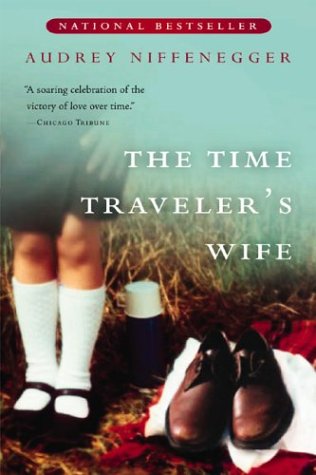 SheKnows: If you could go back in time what is the number one thing you would change? Where/when would you go and why?
Audrey Niffenegger: Ah, but I don't believe in paradox-filled time travel, and changing things generates paradoxes. I would go to London in the 1890s, the art and writing of that place and time are important to me.
SheKnows: If you could bring something back from the future what would it be?
Audrey Niffenegger: Vaccines.
SheKnows: Do you believe in life in different dimensions...if so, what is happening in your parallel life as we speak?
Audrey Niffenegger: I have no idea whether there are different dimensions or life in them if they do exist. If there is another me in another dimension I'm sure she is doing the dishes.

SheKnows: What is the question you most often get asked from fans?
Audrey Niffenegger: Are you going to write a sequel? (No, I'm afraid not.)
Audrey On: her craft
SheKnows: How do you define success?
Audrey Niffenegger: Success means being able to control your own time and to make the things you want to make.

SheKnows: What is your favorite part of writing? Least favorite?
Audrey Niffenegger: I love wandering around with the book in my head, listening to the characters talking to each other, trying to construct the plot, the sudden feeling of correctness when I understand the workings of the book in a new way. My least favorite thing is to spend hours in my chair, staring at the computer screen, trying to make it work when it does not want to.

SheKnows: What other authors and books inspire you?
Audrey Niffenegger: Richard Powers, Susanna Clark, Shirley Jackson, Richard Brautigan, Raymond Chandler, Kelly Link, Neil Gaiman, Chris Adrian, Martin Amis, Mary Roach, Dorothy Sayers, David Foster Wallace, Geoff Ryman, Jorge Luis Borges. Black Water, an anthology edited by Alberto Manguel, has been a big influence on me in terms of formulating a balance between realism and the fantastic.
Audrey's faves: past and present
SheKnows: What books are you reading now?
Audrey Niffenegger: Tracy Chevalier's Remarkable Creatures, a biography of John Lennon, and On Monsters by Stephen Asma.

SheKnows: Your top 5 favorite books of all time?
Audrey Niffenegger: My top favorite books change depending on my whim. Here are today's faves:
Galatea 2.2, Richard Powers
The Portrait of a Lady, Henry James
Magic for Beginners, Kelly Link
The Collected Stories of Colette
The Alice books, Lewis Carroll

SheKnows: Favorite way to spend the day?
Audrey Niffenegger: Drawing or painting.

SheKnows: Advice for other writers?
Audrey Niffenegger: Take your time. Don't publish anything you aren't sure of, even if you are able to do so. Don't worry too much about following advice.
Audrey on: Her Fearful Symmetry
SheKnows: Tell us about Her Fearful Symmetry – so many people are looking forward to reading your new book. What do you want your fans to know about it?
Audrey Niffenegger: I have been pretty reluctant to say much about it, because it gets into "spoiler" territory almost immediately. I think the ideal way to experience HFS would be to know only that it's a ghost story modeled slightly on The Woman in White by Wilkie Collins and on Henry James's Turn of the Screw and Portrait of a Lady.

SheKnows: What inspired you to write a "ghost" story set around Highgate Cemetery in London?
Audrey Niffenegger: The book began as a story of a man who cannot leave his apartment and is visited by a young girl; the apartment overlooked a cemetery. It was going to be set in Chicago, but then I decided to use Highgate Cemetery if I could, because it's such a spectacular and mysterious place.

SheKnows: Are you a twin? What drew you-inspired you to write about twins and about the relationship between sisters?
Audrey Niffenegger: No, I'm not a twin. The twins theme arose because I was following certain nineteenth century literary themes, particularly those in The Woman in White, which uses sisters and doubles.
Up next, Audrey shares insight into her passion for symmetry and time…