Also: The Kids Off Shorts!
Shorts star Jon Cryer is on a roll of late. His Two and a Half Men continues to be the nation's top comedy and now he's starring in the nation's number-one family film.
(page 2 of 2)
The kids rule Rodriguez's world
Jimmy Bennett and Jolie Vanier arrived on the Texas set of Shorts unsure of what to expect. What they found was a heat wave as well as inspiration in the form of their director, Robert Rodriguez.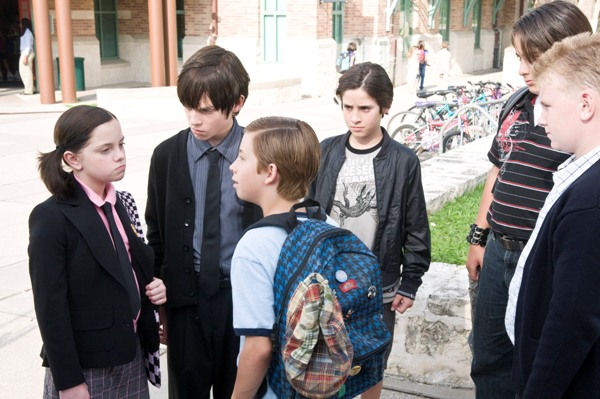 Bennett and Vanier have quite the bright future ahead of them in Hollywood. Their chemistry as nemesis's is the stuff of family film legend. In the madcap world of Rodriguez, the two young actors experienced the summer of their young lives.
SheKnows exclusive with Shorts stars Jimmy Bennett & Jolie Vanier

Read on for more SheKnows video interviews
Robert Rodriguez on Shorts
Cameron Diaz and the cast of My Sister's Keeper
SheKnows interviews the ladies of The Women
SheKnows visits the set of All About Steve