Rob Thomas SheKnows Q&Amp;A
Our readers asked Rob Thomas 10 questions -- and the superstar singer has all the answers to those burning queries.
(page 3 of 3)
Mari & Rob's charity work highlighted

SheKnows reader Brigitte: Hi Rob, I think that you and your wife's humanitarian efforts with Sidewalk Angels Foundation is incredible. What inspired you to start the foundation? Thank you for using your celebrity for the people and animals that most need it.
Rob Thomas: Mari came up with the idea. We were already working with a few different charities when I wrote a Christmas song and wanted to find a way of giving the proceeds of the sales and publishing to different charities. Mari came up with the Sidewalk Angels Foundation so that we could do that as well as having our own benefits and such to raise money for causes that were close to our hearts.

SheKnows reader Carla: Hi Rob! I just want to say that I think you are the greatest songwriter out there today. Your lyrics always make me feel like you looked into my life and wrote about me. My question is when did you first realize that you could write songs for a living and not just for yourself.
Rob Thomas: When I was in high school, I wrote a lot, but nothing that ever stuck around. When I was 19 or 20, I wrote 3AM, and that is the song I count as the first good song I wrote and the first one I kept. I still have a hard time writing for other people. I'd rather write with another artist than for them. I know what I want to say, but it's hard to pre-suppose what someone else wants to say.
Rob's sources of inspiration

SheKnows reader Mary Leiby: Aside from writing songs about Mari, and your dog, and 3 AM about dealing with your mom when she was ill, are there any other songs you have written about any other family members? Or that stemmed from specific experiences with them?
Rob Thomas: Too many to mention. I feel like the music that I write isn't groundbreaking or revolutionizing, but it is honest. 90 percent of my songs are about certain moments in my life.

SheKnows reader Cathie Vere: I have been a huge fan of the music -- and especially your lyrics -- since I first heard Push. Your words are beautiful and even when singing about a negative event they are timeless. (Okay, okay -- I had to say that.) Anyway, have you and Mrs Thomas given thought to expanding Sidewalk Angels Foundation? I'm in Ohio and I think it's wonderful to see a famous person giving back. If you ever branch out to Ohio I'd love to help. I have 18 cats, 9 dogs (1 tripod), one rabbit, one horse (a Mustang), one guinea pig, one turtle and a Rhode Island Red rooster. All of them were rescues, strays or adopted from shelters and are spayed or neutered. It's nice to know that someone famous has a sweet heart like us common folk do. Keep up the great work. You're the only celebrity worth following on Twitter -- blessings to Marisol and yourself.
Rob Thomas: That's great! We certainly work with or give to charities in other cities besides New York. I guess because we live here we come into contact with more things around here.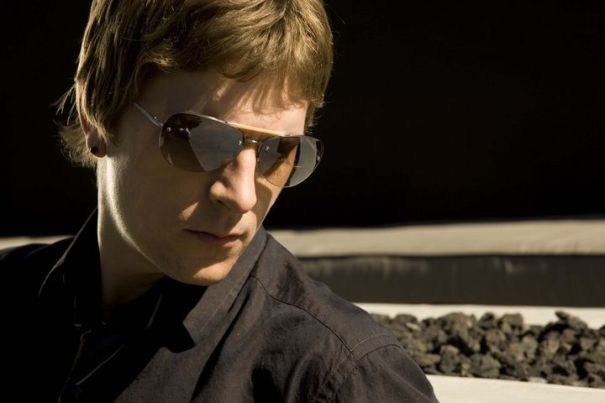 Instrumental challenges

SheKnows reader Lorraine: Hey Rob, is there an instrument that you would like to learn how to play?
Rob Thomas: To be honest, I'm a horrible guitar player, and would love to get better at that. I'm much more of a piano player. I'm even a better drummer than a guitar player, and I'm not that good of a drummer.
More Rob Thomas
Vote and check out your favorite Rob Thomas videos
SheKnows founder Nancy Price's 10 questions with Rob Thomas
LovingYou.com quotes on love including Rob Thomas'