Muse Meets With Resistance
We've got your sneak preview from "Resistance" -- the eagerly-awaited new album from Muse, one of rock music's most multi-talented trios (and one of SheKnows' favorites). Hear some songs, see the brand-new cover art, and get the album track listing right here!
(page 2 of 2)
Resistance is not futile
Here's a look at the just-released cover art for the latest album from the UK's Muse: Resistance.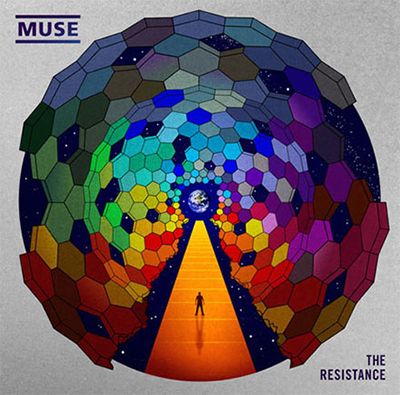 Below is the track listing for Muse's upcoming Resistance CD, due out September 15. (Pre-order the Resistance album here!)
Uprising
Resistance
Undisclosed Desires
United States Of Eurasia (+ Collateral Damage)
Guiding Light
Unnatural Selection
MK Ultra
I Belong To You (+ Mon Coeur S'Ouvre A Ta Voix)
Exogenesis: Symphony Part I (Overture)
Exogenesis: Symphony Part II (Cross Pollination)
Exogenesis Part III (Redemption)
This time around, the band produced the entire album on their own.
Muse's United States of Eurasia
A fan video, but the point of the song is still captured impeccably.
SheKnows co-founder/exec editor Nancy Price contributed to this story... and has been listening to Uprising non-stop.