Washington's Film Fireworks
Discover the top 10 Fourth of July films that celebrate how Hollywood best expresses its patriotism. The sentiment of America's founding is seen from Tom Cruise, Denzel Washington and, of course, Tom Hanks. On film, patriotic fervor burns bright.
(page 2 of 3)
7. Saving Private Ryan
Dying for one's country is the ultimate sacrifice for freedom. Steven Spielberg illustrates that theme with a power he often goes for and almost always achieves. In Saving Private Ryan, Tom Hanks leads a band of brothers through the invasion of Normandy and into France, where their mission is Saving Private Ryan.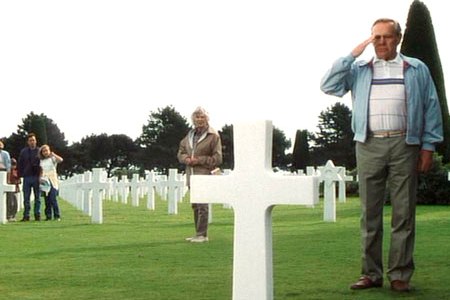 Spielberg and Hanks have weaved a film worthy of the men who gave their lives during World War II. The filmmaker's account of the invasion of Normandy alone in the film's first 20 minutes is enough to feel moved to do absolutely anything asked by America should the call arrive.
6. Shouting Fire: Stories From the Edge of Free Speech
Freedom of speech is another Hollywood passion. Although they abided by a code back in the day, Tinseltown tends to be on the more liberal side. In Shouting Fire: Stories from the Edge, Liz Garbus takes viewers on the journey that is free speech in America after 9/11.
Through the film, Garbus gives a voice to the voiceless and in the process shows the greatness that is America. Check out our interview with Garbus here!
Shouting Fire takes the First Amendment and illustrates how any of the Bill of Rights' essentials should never be taken for granted. Freedom is always a continual fight.
5. Mr. Smith Goes to Washington
Jimmy Stewart could be thought of as epitomizing the American ideal for his era. If that is the case, then Mr. Smith Goes to Washington was his A-plus, red-white-and-blue-booming patriotic film.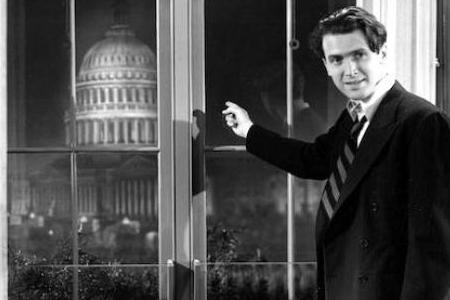 Mr. Smith Goes to Washington has never been more appropriate to watch -- after the historical 2008 election, plus the upcoming sure-to-be contentious election process. Mr. Smith, as portrayed with classic panache by Jimmy Stewart, possesses the belief at his core that the average American can make a difference in the direction of the country.
Stewart is defined by many roles, but few have the patriotic power of Mr. Smith Goes to Washington. Jimmy Stewart's Mr. Smith lives on in the millions who believe that in this great country, they can grow up to make a difference in the greatest government idea on Earth -- democracy.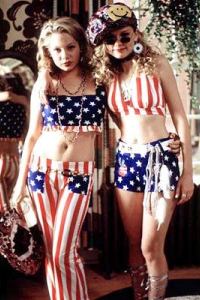 4. Dick
Dick stars Kirsten Dunst and Michelle Williams as the smarter-than-you-think high school dog walkers for a certain President Nixon.
The pair make comic chemistry that is utterly fantastic.
Witnessing the American justice system going to work and seeing checks and balances through the naive eyes of two teenage girls is pure American cinematic bliss.
Up next... the top 3 patriotic movies!