Washington's Film Fireworks
Discover the top 10 Fourth of July films that celebrate how Hollywood best expresses its patriotism. The sentiment of America's founding is seen from Tom Cruise, Denzel Washington and, of course, Tom Hanks. On film, patriotic fervor burns bright.
As America celebrates the Fourth of July, we honor the Declaration of Independence that put forth the ideals that every human soul has the freedom to pursue the unalienable rights of life, liberty and the pursuit of happiness. Here are the top 10 patriotic movies to fire your Fourth of July!
10. Forrest Gump
Robert Zemeckis' American odyssey
Forrest Gump
is not overtly patriotic. Forrest is running around saying, "Jenny loves America." In fact, the film showcases the elements within American society on all sides. From the radicals to the conservatives to the completely disenfranchised,
Forrest Gump
is the quintessential cinematic celebration of America.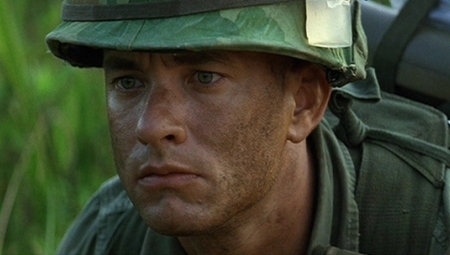 Whether a baby boomer, child or grandchild of one, in the Forrest Gump journey of the last half of what historians have called "The American Century," Tom Hanks and Robert Zemeckis sought to tell a story and ended up telling the tale of a country evolving into a modern City on the Hill -- as Ronald Reagan so eloquently put it.
And let's not forget Forrest Gump is a classic American dream film. Gump did more than make millions from Bubba Gump Shrimp!
9. Glory
Glory is the true story of the first African-American military fighting force. No, this film does not take place during World War II. This is the Civil War and in Glory, these men have gathered in the North as former slaves seeking to literally earn their freedom.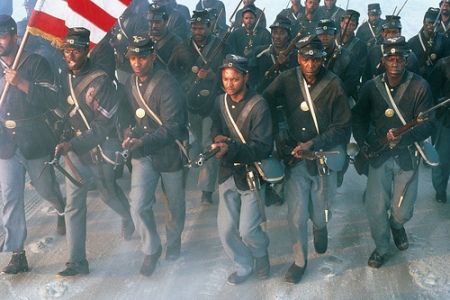 Glory is tense, dramatic, powerful and beyond compare when it comes to witnessing the birth of the racial coming together that in 2008 would elect America's first black president.
Starring Denzel Washington and Matthew Broderick, Glory is a don't miss regardless of the time of year.
8. Recount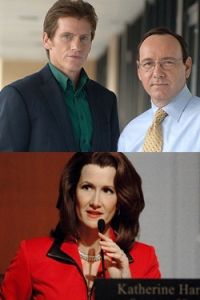 Recount is democracy in action on steroids.
Sure, it's an HBO film and not a theatrical release, but regardless, Recount rocks. Recount is the true story of the 2000 election as seen on the front lines of Florida after the infamous hanging chad controversy sent the country into a month where its citizens had no idea who would lead them into the next century.
Kevin Spacey and Denis Leary pit their candidate Al Gore against the powerful Bush ally Jim Baker as played by Tom Wilkinson. And Laura Dern's Katherine Harris is to die for!
Rarely does a film showcase the great experiment that is American democracy. There should have been chaos. Never has an election day come and gone and a winner not been known for such a long time. Instead of riots in the streets (although Florida came close a few times) or an armed military choosing sides (i.e. Iran 2009), America came together and abided by the way the election was decided.
It does not matter where on this argument you reside to enjoy Recount. The public relations and legal manipulations on both sides are historically astounding.
Up next... Kirsten Dunst and Michelle Williams combine forces.
More From SheKnows Explorer