Michael Jackson Dies
Michael Jackson dies after suffering a heart attack in his California home. Jackson's death is a shock as he was only 50.
(page 2 of 2)
First wife Lisa Marie Presley helped Jackson kick his drug habit after the first molestation allegations came to light. She said, "I believed he didn't do anything wrong and that he was wrongly accused and yes I started falling for him. I wanted to save him. I felt that I could do it." Presley encouraged Jackson to settle out of court and go to rehab. He did both, and afterwards the couple married in secret, not telling the press for two months. They divorced amicably two years later.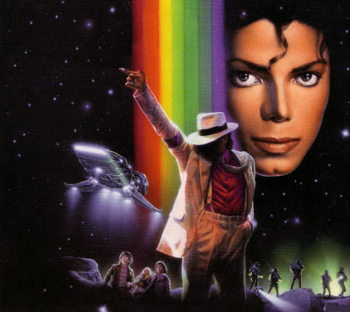 Jackson family
A second marriage to nurse Deborah Jean Rowe resulted in two children, Michael Joseph Jackson, Jr and Paris Michael Katherine Jackson. Rowe gave Jackson full rights to the children upon the couple's divorce in 1999. A third child, Prince Michael Jackson II, was born in 2002 by an undisclosed mother.

Hard times recently befell Jackson, who was in deep debt and had to sell multiple assets, including his beloved Neverland Ranch. The singer just announced a series of ten comeback shows in London beginning in July, selling 75,000 tickets in four hours. The shows were later increased to 50, then postponed until 2010, leading to rumors of health problems -- problems denied by promoters.
Michael Jackson death: a lasting legacy
No matter what his public image may have been at the time of his death, Michael Jackson's musical legacy cannot be disputed. He is the fourth top selling music artist of all time, coming in behind The Beatles, Elvis Presley and Bing Crosby -- not including his Jackson 5 sales. He released ten albums, enjoyed 13 number one hits as a solo artist, won 22 American Music Awards, 40 Billboard Awards and 19 Grammys, and holds 13 Guinness World Records and 56 certifications and awards through the RIAA. Jackson's albums Thriller and Off the Wall were inducted into the Grammy Hall of Fame in 2008, and Thriller is certified as the best selling album of all time by Guinness.

In addition to his professional achievements, Jackson supported 39 charities. Despite rumors of pedophilia, Jackson -- who attributed his love of all this childlike to not being allowed to enjoy a childhood of his own -- supported multiple children's charities alongside good friend Elizabeth Taylor.

Jackson is also credited with crossing the color barrier and improving race relations during turbulent times.

"Michael Jackson made culture accept a person of color," the Rev Al Sharpton says. "To say an 'icon' would only give these young people in Harlem a fraction of what he was. He was a historic figure that people will measure music and the industry by."

An autopsy is expected later this week.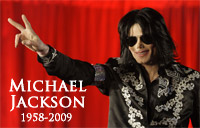 Photo tribute to Michael Jackson:
See a photo tribute to Michael Jackson's death!
Read on for more celebrity obits
David Carradine found dead in Bangkok
Bea Arthur dead at 86
Ed McMahon passes away
Share your reaction to Michael Jackson's death below!