Trump Ruling Too Much
Shanna Moakler resigned her post as the executive director of the Miss California USA pageant a day after Donald Trump allowed Carrie Prejean to keep her crown.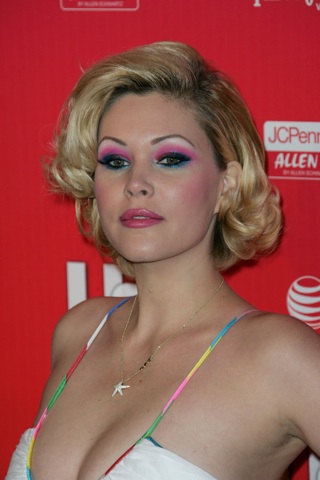 Moakler, a former Miss USA, reality TV star and sometimes-wife of Travis Barker, confirmed her resignation today. Moakler says it was more important to live according to her principles and those principles include equal rights for all."Since the press conference yesterday, I had a chance to think about what has taken place, and I feel that at this time it is in my best interest to resign from the Miss California USA organization," Moakler says."I cannot with a clear conscious move forward supporting and promoting the Miss Universe Organization when I no longer believe in it, or the contracts I signed committing myself as a youth. I want to be a role model for young woman with high hopes of pageantry, but now feel it more important to be a role model for my children. I am sorry and hope I have not let any young supporters down but wish them the best of luck in fulfilling their dreams."Moakler has been vocal about her support for gay marriage, which current Miss California USA Carrie Prejean controversially spoke out against at the Miss USA pageant in April -- and against which Prejean has been campaigning ever since. Just a couple of weeks ago, Moakler and several other pageant winners shot a gay rights PSA.Moakler has also been vocal about the fact that Prejean lost her shot at the Miss USA title specifically because of her intolerance for all. In a blog post, she writes, "(Prejean) lost the crown because she wasn't able to convey compassion for all the people that as Miss USA she would be representing. And if you like it or not, gays and lesbians make up this country as well. This is why we have judges so they can find the right woman who obtains these qualities...the panel of judges was qualified and did their job. They represented all of us: men, woman, black, white, gay and straight."While Trump has allowed Prejean to keep her crown, the organization has already appointed Miss California USA runner-up Tami Farrell as the official "Beauty of California" ambassador to fulfill any public duties Prejean may be too busy to carry out.
Read on for Miss California's story
Miss California's statements on gay marriage
Miss California controversy continues
Pageant officials seek Miss California ouster
Trump says Miss California stays