A Biological Clock Fault?
Lance Armstrong has taken the puzzling step of revealing why he and singer Sheryl Crow broke their engagement three years ago.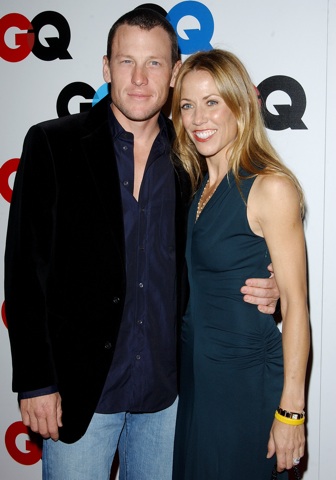 In an underhanded and insensitive ploy to sell yet another book about himself -- Lance (due in July) -- Armstrong told author John Wilcockson that Crow's biological clock was to blame."She wanted marriage, she wanted children; and not that I didn't want that, but I didn't want that at that time because I had just gotten out of a marriage, I'd just had kids," he says. "Yet, we're up against her biological clock -- that pressure is what cracked it." What is unclear is why Armstrong proposed to Crow in the first place if he didn't want marriage.Armstrong had recently ended his marriage to wife Kristin Armstrong when he and Crow started dating. He has three kids with his ex, all conceived with sperm he banked prior to his intensive cancer therapies.The famed cyclist says he and the singer underwent couples therapy during their very public courtship and engagement to resolve these issues, but it didn't take."We were at different points in our lives," Armstrong says. "We were not compatible on that issue."Yet last December, Armstrong and girlfriend Anna Hansen announced they are expecting a baby in June.For her part, after the split Crow decided to take matters into her own hands and adopted a son, Wyatt, in May 2007.May this be a lesson to the men of the world: if you don't want to get married, don't propose to your girlfriend and announce your engagement to millions of people on Oprah.
Read on for more celebrity love & marriage
Affair denied on Jon and Kate Plus Eight
Sean Penn and Robin Wright split again
Heidi Montag and Spencer Pratt tie the knot