Jon + Kate Say No Way
Jon Gosselin and wife Kate are speaking out against allegations Jon is cheating with a much younger woman.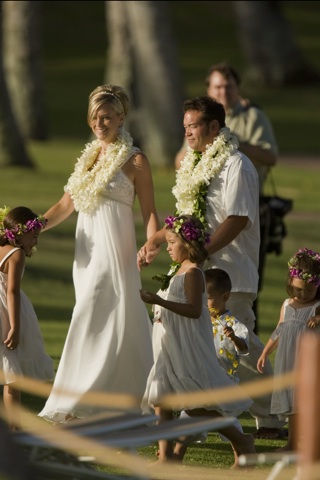 Jon, of TLC's hit show Jon and Kate Plus Eight, was caught leaving a bar with 23-year-old Deanna Hummel at 2 am sans wedding ring last week, calling her "babe" and letting her drive his car -- all while Kate was away promoting their show.Jon denies the night was anything but above-board, claiming the girl is just a friend.Now the couple is speaking publicly about the incident, and how their notoriety is affecting their relationship."It's really upsetting," Jon told Entertainment Weekly. "I may be guilty of choosing the wrong time and place to hang out with my friends, but I am not guilty of cheating on my wife. It hurts me to see what it's done to my family, and it's scary to know that these tabloids are in town constantly following us and even paying locals large amounts of money to contribute to these negative stories."But in the same interview, Kate could barely contain her contempt for her husband's actions."It's disturbing and unfortunate that these tabloids have gone as far as they have to try and bring us down," she said. "Jon's poor judgment and irresponsible behavior has also without a doubt caused some added tension and stress between the two of us."Like there wasn't enough tension before. Kate's increasingly nagging reactions to Jon's passive-aggressive behavior are what keep people watching John and Kate Plus 8 each week.Meanwhile the brother of the alleged other woman says Jon Gosselin is a big fat liar and he's heard him and Deanna going at it."The walls are thin," Jason Hummel told Us Weekly. "Let's just say that. I mean, no one wants to hear his sister having sex, let alone with a married dude who's, like, almost twice her age and who has eight kids and a maybe-crazy wife. Ick. Nast."Will TLC cover the drama next season? Stay tuned...
Read on for celebrity love ups and downs
Sean Penn and Robin Wright split again
LeAnn Rimes on marriage and forgiveness
Mel Gibson divorce shocker