Samantha Ronson Changes Locks
Lindsay Lohan has finally accepted reality and confirmed that she and Samantha Ronson have broken up.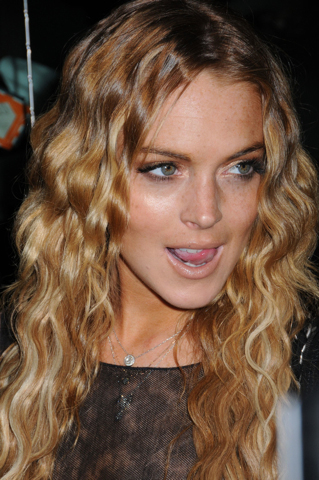 Reports surfaced over the weekend that the Ronson family specifically excluded Lindsay from the guest list of a shindig they were throwing, and gave security explicit instructions to keep her out at all costs. A locksmith was seen at SamRo's LA pad, changing the locks on every door.Now we're hearing that Samantha's family has inquired with the Beverly Hills Police Department about filing a restraining order against Lohan!A source says Samantha's designer sister Charlotte Ronson told cops, "She was trying to get into my party this weekend. We had to tell security to keep her out. Then she booked a room at the Chateau Marmont. Her room was right below... She also followed our brother Mark around."Mama Ronson then allegedly chimed in, "Lindsay was doing drugs. And we could not sleep that night at the Chateau. She was complaining about the music and noise coming from upstairs. She was trying to get attention, so that Sam could come down. She cuts herself too. She is a cutter!"Although Linds was seen slumped over in a car after being locked out of the Ronson digs and being comforted by her sister Alli Lohan at the Chateau Marmont, she did gather enough wits to release a brief, yet telling statement: "We are taking a brief break so I can focus on myself."Interesting...Isn't that what Lindsay has been doing for oh, her entire life? Just focusing on herself to the exclusion of any worthwhile life activities? At what point will she become shave-your-head crazy?
Related Lindsay Lohan news
Is Lindsay Lohan heading for a breakup?
Lindsay Lohan in denial over breakup
Lindsay Lohan arrest warrant issued