Richardson Has Fatal Fall
Natasha Richardson died after suffering a head injury sustained during a seemingly minor ski accident.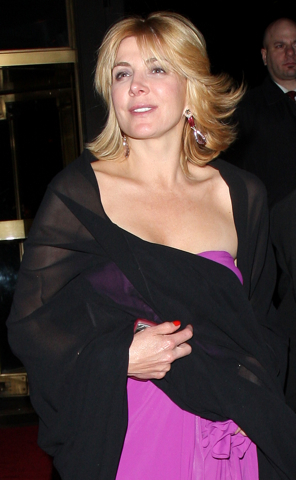 Richardson, the 45-year-old wife of actor Liam Neeson and an award-winning actress in her own right, fell during a ski lesson on a beginner's slope at a Quebec mountain resort earlier this week.The actress' family released the following statement:"Liam Neeson, his sons, and the entire family are shocked and devastated by the tragic death of their beloved Natasha. They are profoundly grateful for the support, love and prayers of everyone, and ask for privacy during this very difficult time."By all accounts Richardson's fall was a minor one. She got up and was talking and joking with instructors."She did not show any visible sign of injury, but the ski patrol followed strict procedures and brought her back to the bottom of the slope and insisted she should see a doctor," reads a statement from the Mont Tremblant Ski Resort.Richardson was accompanied back to her hotel by her instructor, and an hour later complained that she was "not feeling good," according to the statement. She was brought to a local hospital.News quickly circulated that the actress was brain dead the day after the spill, but this has not been confirmed by the family or the hospital. Richardson was moved from a Montreal hospital to Lenox Hill Hospital in New York. Broadway insider Liz Smith wrote on Wednesday that the actress was removed from life support at 1:30 PM EST, after Richardson's family had gathered by her bedside.The actress hailed from a family of performers, including famed British actor grandfather Sir Michael Redgrave, Oscar award-winning mother Vanessa Redgrave, director father Tony Richardson, actor aunt and uncle Corin Redgrave and Lynn Redgrave, and sister Joely Richardson.Natasha won a Tony for her performance as Sally Bowles in a 1998 revival of Caberet, and had such notable films as The Handmaid's Tale, Zelda, Nell, The Parent Trap and Wild Child under her belt.Neeson and Richardson met while performing in Eugene O'Neill's Anna Christie. They have two sons.
Recent celebrity obits
John Travolta and Kelly Preston release statement on Jett's death
Eartha Kitt dead at 81
Paul Newman dead at 83