Howard K Stern Busted!
Three people have been arrested for illegally supplying Anna Nicole Smith with hundreds of prescription drugs, including her former boyfriend and former lawyer Howard K Stern.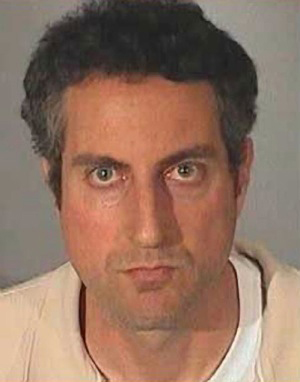 Stern, along with Drs Dandeep Kapoor and Khristine Eroshevich have been charged with eight felonies, including but not limited to "unlawfully prescribing a controlled substance," "obtaining a prescription by fraud, deceit or misrepresentation" and "prescribing, administering or dispensing a controlled substance to an addict," according to court documents.The gist of the charges is that the trio conspired to provide Anna Nicole with pills from 2004 until her death in 2007, despite firm knowledge that the former Playboy playmate was addicted."These individuals repeatedly and excessively furnished thousands of prescription pills to Anna Nicole Smith, often for no legitimate medical purpose," California Attorney General Edmund G. Brown says in a statement.Eroshevich prescribed all the meds found in the hotel room where Anna Nicole was found dead. The psychiatrist and friend of the star had traveled with Anna Nicole to Florida. Photos of the inside of a refrigerator in Anna Nicole's bedroom at her home in the Bahamas show it stocked with methadone and Slim-Fast. Dr Eroshevich prescribed methadone to Anna Nicole 13 days before the birth of Dannielynn. Howard K Stern turned himself in to Los Angeles police Thursday night. Bail is recommended at $20,000 for all three.
Celebrity legal news
Nicky Hilton IHOP arrest
Kelly Osbourne arrested
Charles Barkley hit with DUI