Dancing Days Are Here!
The 2009 cast of Dancing with the Stars is here with Jewel and Denise Richards serving as the big names.
The rest of the list of names that will likely leave viewers asking, 'who?' As an entertainment reporter, I'm all over the industry and I had to look up a couple of these names. The gimmick this year on Dancing with the Stars is that three real life couples will be competing against each other. First, country star Chuck Wicks will be dancing with his real-life girlfriend Julianne Hough - and honestly, I can't see that working out well.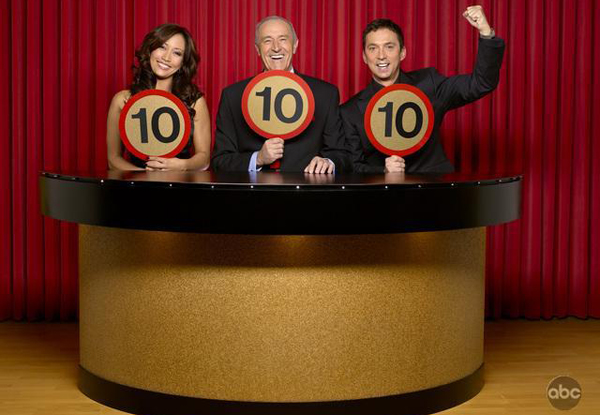 The second couple features singer Jewel will be going up against her husband, rodeo star Ty Murray. (Read an exclusive SheKnows interview with Jewel here.) . The third couple is E! reality-star Denise Richards and Maksim Chmerkovskiy, who will be competing with his real life fiance Karina Smirnoff.

Olympic gymnast Shawn Johnson joins in as the youngest contestant ever but I don't see her having the grace of Kristi Yamaguchi, so my money's not on her.

I also don't hold out much hope for rapper Lil' Kim or Apple Computer founder Steve Wozniak. Jackass star Steve-O fills the bill for the requisite goofball in the style of Adam Corolla.

Gilles Marini, "the naked guy from the Sex and the City movie," may be a looker but if no one has ever heard of him he won't get the votes.

Access Hollywood's Nancy O'Dell could end up a front runner along with the NFL's Lawrence Taylor. Football players have always done well on the show and he seems to have that extra sex appeal that could push him over the top.

Comedian David Alan Grier looks good, too, but I'm behind former Go-Go's girl Belinda Carlisle.

The new season of Dancing with the Stars begins March 9 on ABC.

Photo: ABC/Bob D'Amico
Related topics
Dancing with the Stars tour review
Jewel gets married
Denise Richards is still battling Charlie Sheen