Leo & Kate : A Titanic Reunion
Kate Winslet and Leonardo DiCaprio are together again. The Titanic couple is back in a film romance of a different kind, Revolutionary Road.
(page 2 of 2)
A Revolutionary idea
In
Revolutionary Road
, DiCaprio and Winslet's Frank and April began their life in more of a free-wheeling manner. "The idea of living this Bohemian existence away from the conformities of 1950s suburbia is what they feel what would make them happy," DiCaprio, recent star of
Body of Lies
 says. April and Frank hatch the idea of moving to Paris and living life as they believe they imagined. "Paris represents a dream about a different future for themselves. I think they're very narcissistic people at the end of the day. I think they are very self indulgent in the sense that they feel they don't have enough. And they don't look at what's right in front of them. I think they're doomed for failure anyway because they have the wrong intent from the start."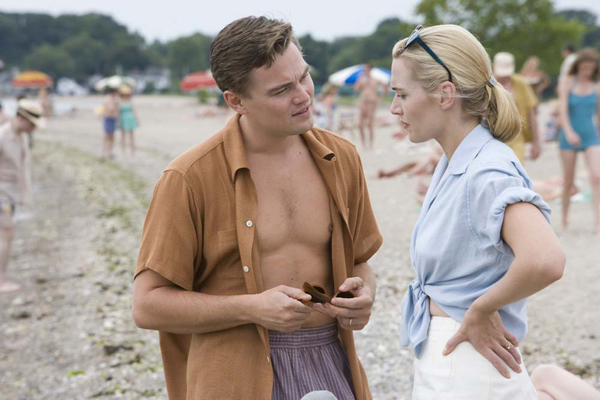 Winslet adds that Paris represents a future beyond the confines of her suburban prison. "She's sick of the predictability of her day-to-day existence. That fact isn't going to change – she has no choice," Winslet says. "Women in the '50s American suburbs really had very little choice in life."

To their neighbors, Frank and April are simply mad. "What do you mean you're not happy with your beautiful house and white picket fence and two beautiful children? How can you possibly question this existence? Isn't this what we all wanted? Aren't we all so lucky to have this? Of course, to Frank and April, particularly April, it's a kiss of death," Winslet says. "Moving to Paris represents a potential unpredictable life, and that's really what she wants."


Female roles of another day
As much as
Revolutionary Road
is about two people, the film also spotlights the environment for the American housewife in the 1950s. "A lot of woman at that time were forced into these roles of staying at home and cooking for the family - being a jolly Stepford wife. That drove a lot of women to prescription medication at the time," DiCaprio says and laughs. The film's sympathy pendulum swings throughout, one of
Revolutionary Road's
powerful elements. "Frank, at the beginning of the film, is a man who cheats on his wife with his secretary, typical thing that you do at that time. Ultimately, by the end of the film he is trying to salvage their relationship. The sympathy is shifted from one character to the other."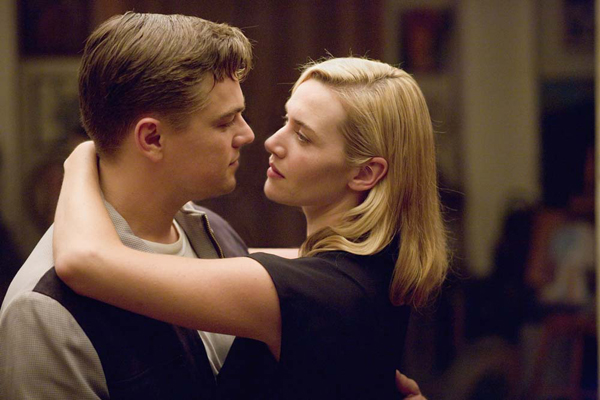 In the end, DiCaprio and Winslet say that Revolutionary Road is about an iconic American ideal. "I feel like what it ultimately meant to me in the pursuit of happiness we don't realize what we already have," DiCaprio says. "That's relevant and timeless for our time. It became less and less about the 1950s. It became about two people ultimately falling short of finding their happiness."

Winslet's wishes for Revolutionary Road do not encompass awards such as Golden Globes and Oscar accolades, although both are following. She simply hopes for universal audience acceptance of their unique portrait of American life.
"It will be interesting to see who audiences identify with the most. I would hope men and women go and see this film. The truth is, they will have to decide for themselves. It wasn't our job to have an audience sympathize with Frank and April. We can have them understand these characters and we hope they connect with them on an emotional level," Winslet says. "The screenplay rhythmically was constructed, I felt, very cleverly. As an audience member it gives them the option to identify with either one of these characters at any given moment."