Despereaux Art
The Tale of Despereaux stars Matthew Broderick as the title mouse, and the great cast continues with Dustin Hoffman, Sigourney Weaver, Stanley Tucci, Emma Watson, Kevin Kline and William H. Macy.
(page 2 of 2)
The art of The Tale of Despereaux
In this still (
below
) Despereaux (Matthew Broderick) prepares to confront the older, but not wiser Roscuro (voiced by Dustin Hoffman) in the December 19 film release of the popular children's book.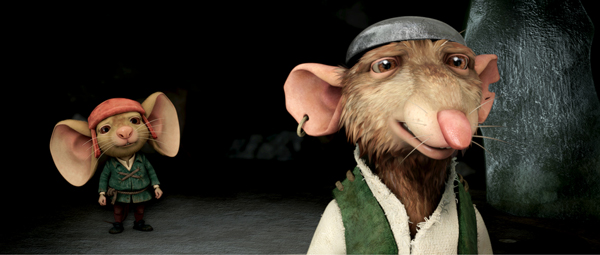 Serving girl Miggery Sow (Tracey Ullman) brings the crown to Princess Pea (Watson) . Jealousy plays a role in the relationship of these two characters. Note the almost Renaissance type art to the animation. Tales of Despereaux is an animation marvel.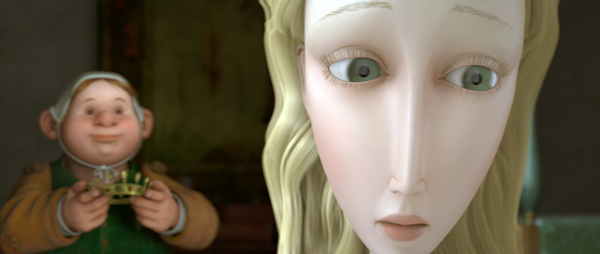 The artwork of Tales of Despereaux is captured perfectly in the still below of The Queen and King of Dor dining on the kingdom's specialty – soup – while Princess Pea prepares to enjoy her royal taste. Impeccable detail to background set design is rarely this perfect in an animated feature.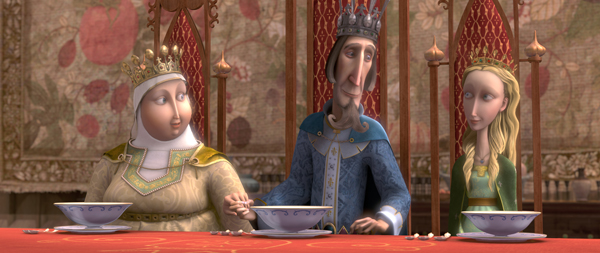 Matthew Broderick's Despereaux (center below) is not scared in the slightest in classes in Mouseworld design to educate their young in the art of mouse fear.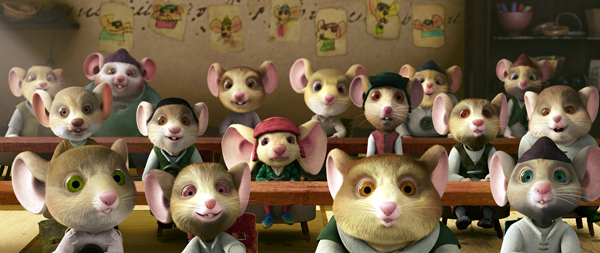 Despereaux (Broderick) runs away in a Gladiator type scene that is thrilling!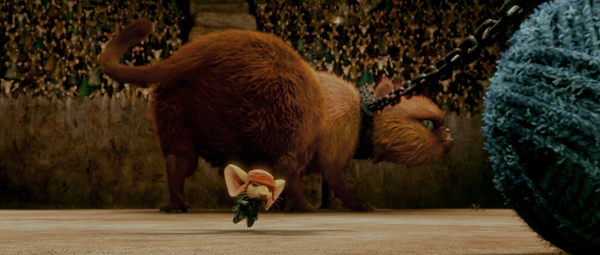 All photos copyright 2008 Universal Studios