Oscar-Winning Interview
Reese Witherspoon found starring opposite Vince Vaughn in Four Christmases one of the great challenges of her career. Witherspoon tells SheKnows all about it as Four Christmases lands on DVD and Blu-ray December 1.
(page 3 of 3)
Reese's perfect holiday
SheKnows:What's your idea of a great holiday film?
Reese Witherspoon:I don't know. See, my family always went to the movies on Christmas day growing up. Every year we saw a movie on Christmas. It's fun to go to the movies on the holidays.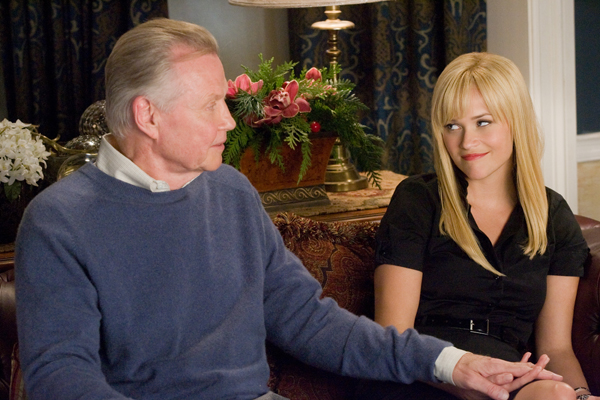 SheKnows:When did you discover there was no Santa?
Reese Witherspoon:For me, it was in second grade in show and tell when a girl got up and decided to tell the whole class that Santa Claus didn't exist. The entire class just started balling. She got in trouble and was sent home.
SheKnows: What do you remember about working with Robert Pattinson, who is blowing up right now in Twilight? He played your son in Vanity Fair, a performance that ended up on the cutting room floor.
Reese Witherspoon: I remember he was so handsome – so handsome! I thought that is a really handsome man (laughs).
Who is Reese?
SheKnows:How would you describe yourself to someone who has never heard of Reese Witherspoon?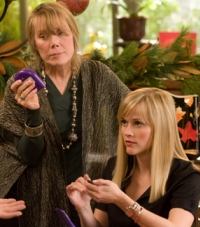 Reese Witherspoon: I'm not wishy-washy. I tell people exactly how I feel. If I'm mad at you, you will know within a minute (laughs). There's no ambiguity to me. It's nice to be in a place where you're getting older and you don't have to deal with people's other motives, things just keep becoming clearer. I'm able to express myself better.
SheKnows:Your parts have run the line, but you could have been type cast starting years ago.
Reese Witherspoon: I get tired of being labeled, but I think I have been lucky. I've been able to do Walk the Line and Rendition, different kinds of movies. I can go back and forth, I feel lucky.
SheKnows: For you as an actress, what was it like for you to work with all those greats on Four Christmases?
Reese Witherspoon: It was so fun. It's great to work with Jon Voight and Robert Duvall. Sissy was so great. We talked about playing country singers. I've had the biggest crush on Robert Duvall for so long. He's such a great Southern guy.There was a lot of Oscars on that set. We should have had a bring your Oscar to work day!