SheKnows Twilight's Edward & Bella
As Twilight fever grips the world, SheKnows was front and center with the film's stars that play the iconic characters Edward and Bella in Stephenie Meyer's now-legendary vampire saga.
(page 2 of 3)
Edward's musical element
Pattinson is not only an actor of immense talent. His musical prowess is also on display with the release of Twilight. Shy about sharing that talent, what began as showing his director something personal grew to something much larger.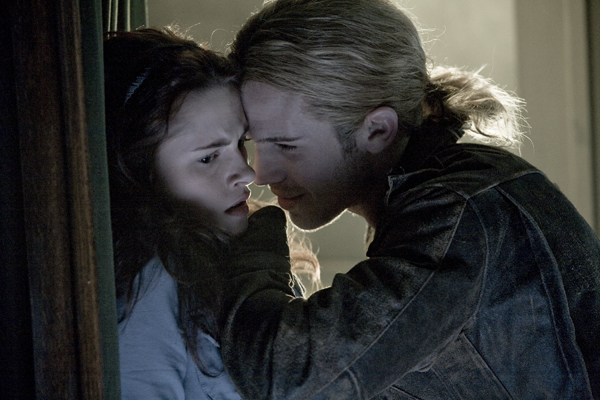 "I gave Catherine ton of songs to listen to 00 not even for the soundtrack. Catherine cut these scenes and I heard my song scored to it was really weird for me. It isn't even a real song," he says and laughs. "I didn't really want it to be on the soundtrack."

Hardwicke was so impressed with his musical soul, she insisted.

Do not get too excited -- Pattinson says that plans for an extended music career for are nonexistent. "In music, you get pressured by so many people to go in so many different directions. Even now, with the song on the soundtrack I've got these contract people, and everyone's like, 'We want to give you a contract. But, you have to do all of this!"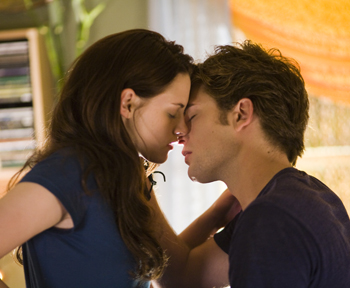 Pattinson's biggest challenge for Twilight was not the bruises from carrying Stewart up a mountain or hearing his song on the soundtrack. It was the famous baseball scene. "I'm not really a sporty person. I have no hand-eye coordination. I think it's stupid," he says. "I don't want to hit a ball with a stick anyway. I played cricket in school, but I was rubbish at that as well."


Twilight's blinding light
As for the actor's who play Edward and Bella, are they prepared for the enormous spotlight about to shine?
"I feel like I'm in this little bubble all year where all I've been doing is promoting the movie, and not really being in my real life," Pattinson says.
"When someone comes up to me on the street, it still doesn't seem like reality. It feels like I'm still working. I think I'll feel differently about it once I've gone home. Then someone will say, 'Hey, Edward!'"

For Stewart, her natural quiet ways will shield her, she believes, from the limelight. "I'm not very approachable. I think it will be fun because it's not me. I feel I don't take it personally at all. But, in the end I don't think there's anything you can do about it," she says. "I don't put much stock in it. I don't read those magazines. You're asking for it when you're at La 'Duhhh' every night," she says as we laugh. "Don't go out in Hollywood! I keep a pretty low profile."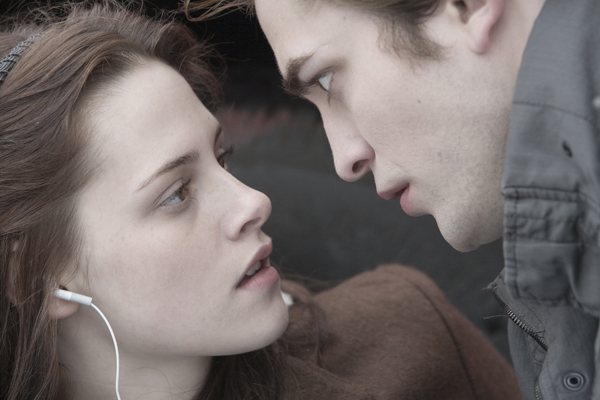 Pattinson says there will be one aspect of his life that has been drastically altered. "That's why I can no longer do music gigs. I used to love playing live at open microphone nights at bars and stuff. You can just go nuts and be completely free. It would be cathartic experience," Pattinson says. "I did one here and somebody filmed it and put it on YouTube. It's like it's not the same anymore. I've lost a huge chunk of my life. That's literally how I met everyone I know in LA -- playing music. It's one of my things."

Up next... The upside to fame & being the "perfect man"