Jess Jams
Country
Jessica Simpson took an incredible risk recording a country record after a career of pop music-based gems. Her vocal talents are pure and if one looks at her background, it is easy to see this musical transition is as completely organic.
(page 3 of 2)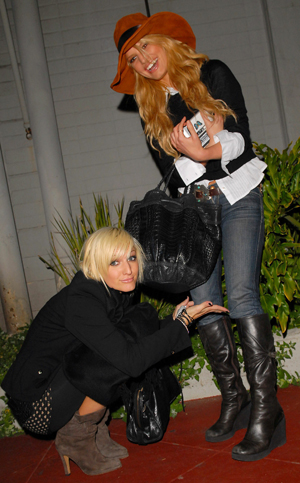 Simpson family values
SheKnows: I asked your sister Ashlee, we spoke a few months ago, this same question. So many kids have so much talent to become successful. But, parents steer them away because of the heartbreak. You two, on the other hand, have such supportive parents. Could you speak to the power of what your parents instilled in you and Ashlee that set you apart from those other kids who didn't quite go for it.
Jessica Simpson: Ash and I are so blessed to have the parents that we have. They always sacrificed and surrendered their lives and careers and what they had going on, prior to what Ashlee and I do. They were the parents who say 'OK, if that's what you want to do, let's pack our bags and go and give it a try and God will take care of us.' We've always been a family that really believes in prayer and praying together. I think their faith in Ashlee and I have given us faith in ourselves. We definitely don't have the typical show business parents. They never put any pressure on us to be successful...ever. We know that at the end of the day somehow, we will all be taken care of.
Family and film
SheKnows:Is it feel odd to be called Aunt Jess?
Jessica Simpson: No, (laughs) I'm so excited! By the way, Ashlee already calls me that so (laughs), I'm used to it now.
SheKnows:I know that you have flirted with films several times. I personally, think you have the most priceless comic timing. Is there a comic actor out there you'd like to work with like a Steve Carell or Jim Carrey? I think those pairings would be brilliant.
Jessica Simpson:Well, thank you by the way.
SheKnows:You're welcome.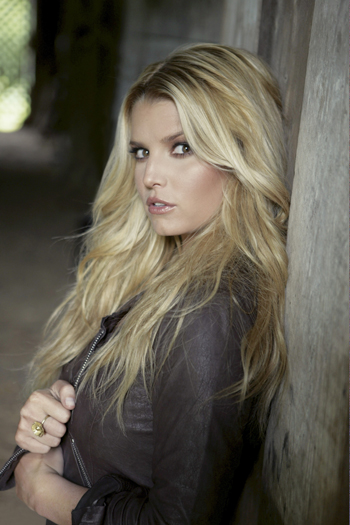 Jessica Simpson:Gosh, there are so many funny people out there. Of course, either one of those would be amazing.
SheKnows: I could see you in the Anne Hathaway role in Get Smart.
Jessica Simpson: Hah (laughs), I would have loved to have done that. I'm also a huge fan of Steve Martin.
The chill factor
SheKnows:Back to the new record, what songs on it do you hope are made into singles?
Jessica Simpson: That's interesting because everyone has different favorites on what should be the next single. My next single is Remember That. I think that another strong contender is Pray Out Loud. I love You're My Sunday. There's a lot on there that could be pretty solid singles. It just depends on what the record company wants. I'm not the expert. Whatever they feel best about putting on country radio, I trust them.
SheKnows:Lastly, prior to this record, what was your favorite song to perform live?
Jessica Simpson: Angels. I love that song. I love the power in that song. I love Robbie Williams' version. When I put my voice on it, it just felt it was a perfect fit. I'm the type of person who likes to perform songs that give people chills.
Recent SheKnows celebrity interviews
Anne Hathaway
Richard Gere and Diane Lane
The cast of Private Practice
The stars of Desperate Housewives
John Cusack and the cast of Igor share some spooks