Fine Fall Films
The leaves are changing and that only means one thing in Hollywood: bring out the Oscar worthy films.
(page 6 of 9)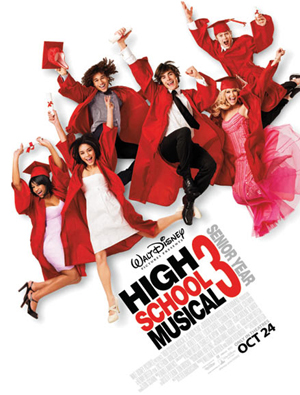 October 24
High School Musical 3: Senior Year
Zac is back. Vanessa is clandestine. What started on the small screen has exploded for the trilogy's final chapter onto the big screen.
The song and dance numbers will be bigger, the romance will be bigger…well, and actually we don't know that. Not much has gotten out about this Disney film, but does it really matter? A nation of fans waits with bated breath.
Synecdoche, New York
Phillip Seymour-Hoffman stars in Charlie Kauffman's latest about a New York theater director who is struggling with his life and career. Kauffman's favorite actress costars, Catherine Keenery, with Samantha Morton, Michelle Williams and Jennifer Jason Leigh along for the Seymour-Hoffman's ride.
Pride and Glory
Edward Norton stars in a gritty and emotional portrait of the New York City Police Department. The film follows a multi-generational police family whose moral code is tested when one of two sons on the force investigates an incendiary case involving his older brother and brother-in-law. The case forces the family to choose between their loyalties to one another and their loyalties to the department.
October 31
Zack and Miri Make a Porno
Kevin Smith when challenged to create funny, off-beat material, can always shine. His Clerks and Clerks II achieved that, as did his Dogma. Will his tale of a couple hard on their luck who decide to make a porno movie fall in that category or the Jay and Silent Bob Strike Back category? Time will tell…
Up next...Bond, James Bond and Stephenie Meyer hits the big screen