Fine Fall Films
The leaves are changing and that only means one thing in Hollywood: bring out the Oscar worthy films.
(page 5 of 9)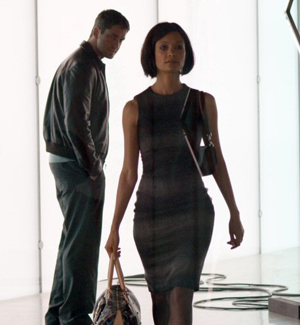 October 8
RocknRolla
Guy Richie is back!
Directing within the genre where he excels, the Snatch and Lock, Stock and Two Smoking Barrell'shelmer is set to reclaim the crime film for his own.
This time the action is still in London, but instead of a diamond or a heist, RocknRollafollows a scam that attracts the city's ugliest of crime lords.
Millions of pounds are up for stake in a real estate fake-out that has Gerald Butler starring as One-Two. What did you expect from the writer-director who named his lead Turkish?
RocknRollaalso features a who-who's of upcoming British stars including Nonso Anozie, Charlotte Armer, Thandie Newton, and Gemma Arterton. Not British, but still fab is the Americans in this picture, Jeremy Piven and Ludacris. Holla back!
October 10
Body of Lies
Leo and another incredible actor paired together sounds as if it could win Best Picture. The last time out it did when Leo paired with Jack Nicholson and they walked away with The Departed the year's best film. In Body of Lies, his legendary co-star is Russell Crowe.
DiCaprio is hoping for lightning again with this story of police corruption directed by renowned thrill-master Ridley Scott. The film is based on Washington Postcolumnist's book about Roger Feris (DiCaprio) who stumbles onto a major break in the War on Terror.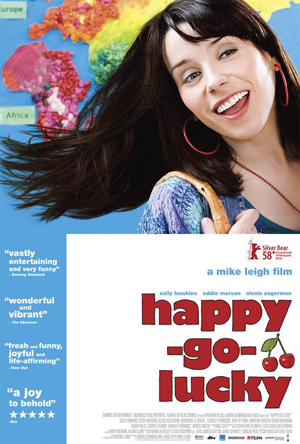 Happy-Go-Lucky
The film is a British comedy with the highest of charm, Happy-Go-Luckyfollows Poppy, a, well…happy go lucky London schoolteacher. Guess her friends have difficulty with the fact she's so optimistic all the time.
Considering the world today, everyone could use more friends like Poppy, no?
The Express
The Expressis the true story of the nation's first African American Heisman Trophy winner starring Dennis Quaid.
Take Remember the Titans and move it to college, expand the stage to the national spotlight, toss in the magic ingredient from The Rookie,and it looks as if we have another sports movie that gets audiences cheering.
October 17
W
The George W. Bush story told through the eyes of Oliver Stone. Josh Brolin looks mesmerizing as the future 43rd president and Laura Bush, as portrayed by Elizabeth Banks, is a peach.
Thandie Newton is back this fall as Condoleeza Rice, with a phenomenal actor tackling Colin Powell, Jeffrey Wright and Richard Dreyfuss tackling Dick Cheney.
The Secret Life of Bees
It's 1964 and this heartwarming story follows the lives of Lily Owens, a fourteen-year-old girl. Lily lives on a South Carolina peach farm and is grappling with the loss of her mother.
She retreats to her friend Rosaleen's house and discovers a life she never thought possible for herself. The Secret Life of Beesis tenderly directed by Gina Prince-Bythewood based on her screenplay of Sue Monk Kidd's novel.
Max Payne
Mark Wahlberg jams on another action film. The actor's record is spotty in this genre, but when he hits, it is brilliant.
This time around, Wahlberg plays a Max Payne, DEA agent who finds his family dead after an investigation he's involved in exposes them. Mila Kunis stars as a second wounded soul who joins Wahlberg's effort to avoid the police, the people who killed their families and for Kunis, she brings an obsession with avenging, in particular, her sister's brutal death.
Flash of Genius
Greg Kinnear has been getting serious raves for his portrayal of a Michigan inventor who dreams big to only to tangle with corporate America. It is the 1960s and the big three are still the big three in Detroit. The American motor business is creating jobs and dominating the world.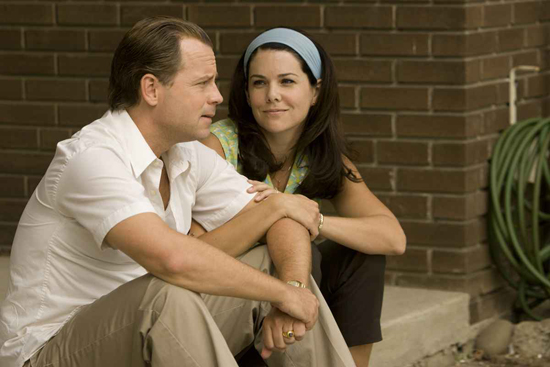 Flash of Geniusis more than a film about the guy who invented the windshield wiper. The corporate monoliths took his idea and ran with it without ever given him compensation or even credit. With the odds stacked against him, Kinnear's Bob Kearns with his wife's support (fantastic Lauren Graham), fight back and sue the car industry.
This true story has the potential to be the sleeper of the season.
Up next...October 24 proves to be time to sing and dance