Fine Fall Films
The leaves are changing and that only means one thing in Hollywood: bring out the Oscar worthy films.
(page 3 of 9)
September 26
Nights in Rodanthe
SheKnows is all over this movie. The latest from The Notebook author Nicholas Sparks finds Diane Lane and Richard Gere reuniting for the first time since they burned up the screen in Unfaithful.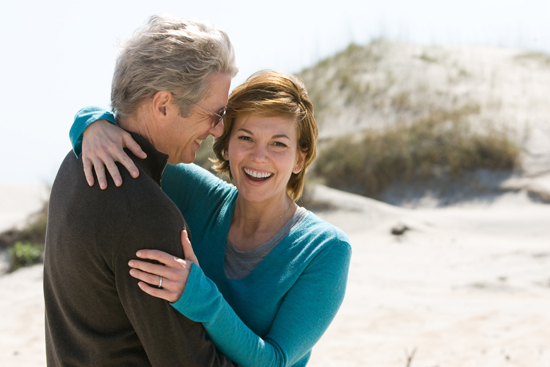 We'll file a full report from our Nights in Rodanthe visit with Gere, Lane and Sparks on September 23 and watch for our review September 26.
Miracle at St. Anna
Spike Lee was in the news recently for his criticism of Clint Eastwood's lack of African American actors in his World War II movies.
Lee has responded on film with Miracle at St. Anna, a tale of an all-black regimen of troops in World War II and the struggles and triumphs of this true story should be enough to inspire emotion and Oscar nominations.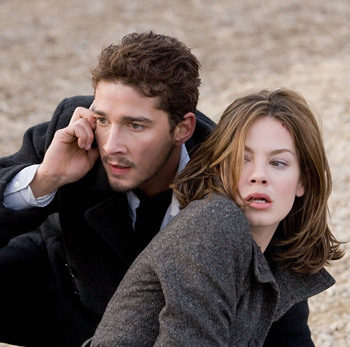 Eagle Eye
Shia LaBeouf runs. Eagle Eye is the thriller that could mark LaBeouf's final peg of super-stardom finds the Indiana Jones star in the middle of a conspiracy movie turned on its head.
The film reunites Shia with director D.J. Caruso and executive producer Steven Spielberg in this race against time heart-wrenching thriller. The trio previously conquered the genre with mastery in Disturbia. Joining the triplets of thrills for this go around is Billy Bob Thornton and Michelle Monaghan.
Interesting fact: While at the Four Seasons Beverly Hills to meet with John Cusack and the Igor cast, SheKnows into Billy Bob Thornton. A snippet of the conversation:
Billy Bob: Hey, how you doin'?
SheKnows: Awesome, how 'bout you Billy Bob?
Billy Bob: Great, what you here for?
SheKnows: Igor…
Billy Bob: Cusack's here!
SheKnows: You bet, just met with him.
Billy Bob: What floor?
SheKnows: Fifteen…
Billy Bob: I'm gonna go see that guy. Can't believe Cusack's here!

There you go readers, all in a day's work at SheKnows, reuniting old co-stars (Pushing Tin) for a hello.
Blindness
Another actress that is always explosive on film is Julianne Moore and that fierceness is on display in Blindness. The film centers around a community where Moore lives who suddenly awake to a world where everyone is blind except for Moore.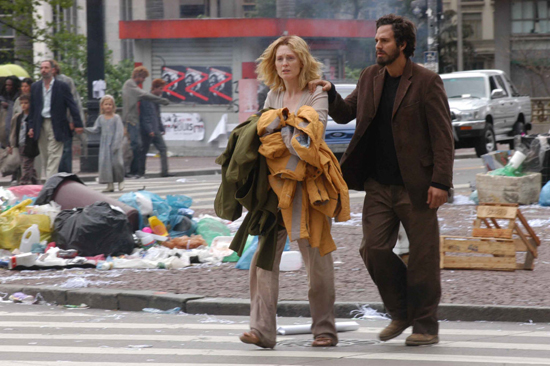 It is an interesting premise, unique and compelling. Also featuring Mark Ruffalo, Blindness is from the director The Constant Gardner(awesome film!).
The Lucky Ones
Rachel McAdams leads this cast of fantastic actors in director Neil Burger's latest, The Lucky Ones.
Three soldiers returning from the Iraq War (McAdams, Michael Pena and Tim Robbins) have suffered injuries in battle. They find themselves back home in a country that has moved on in so many levels.
A road movie that may prove the film formula to generate series box office success to a film centered on the Iraq War. Watching those three actors cramped in a car for days on end should prove to be a lesson in acting chemistry.
Up next...October finds Anne Hathaway generating Oscar buzz and Guy Richie returns to his roots!