Fine Fall Films
The leaves are changing and that only means one thing in Hollywood: bring out the Oscar worthy films.
(page 2 of 9)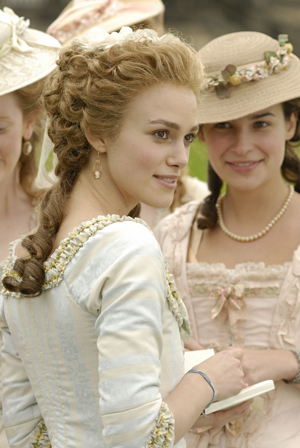 September 19
The Duchess
Keira Knightley's tour-de-force that has critics already buzzing about her earning an Oscar along with her costars Ralph Fiennes and Charlotte Rampling.
The Duchessis the story of an extraordinary woman who rose to fame by staying true to her passions in a world of protocol, gossip and social rules – and paid the price.
Academy Award nominee Knightley and Academy Award winner Fiennes head an international cast that also includes Dominic Cooper (The History Boys) as the abolitionist Charles Grey, the Duchess's favorite lover; Haley Atwell (Cassandra's Dream) as the Duchess's alluring best friend and rival, Lady Elizabeth "Bess" Spencer; and Charlotte Rampling (Swimming Pool) as the Duchess's mother, the Lady Spencer.
Appaloosa (nationwide October 3)
Oscar nominee Viggo Mortensen joins four-time Oscar nominee Ed Harris, Academy Award-winner Renee Zellweger and Academy Award-winner Jeremy Irons in the Western Appaloosa, adapted from the Robert B. Parker novel.
Set in 1882 in the Old West territory of New Mexico, Appaloosa revolves around city marshal Virgil Cole (Harris) and his deputy and partner Everett Hitch (Mortensen), who have made their reputation as peacekeepers in the lawless towns springing up in the untamed land.
My Best Friend's Girl
Kate Hudson must decide between the bad boy, Dane Cook, or the good to a fault Jason Biggs. My Best Friend's Girl is a romantic comedy that brings Hudson back to her comfort area and we've been eager to see Biggs back on screen for some time.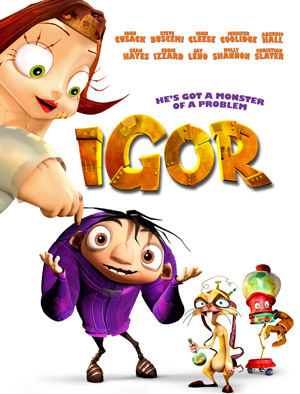 Igor
John Cusack, Jennifer Coolidge, Molly Shannon, Sean Hayes, Eddie Izzard and Steve Buscemi voice this animated story from the mind of Anthony Leondis (American Dad).
Igor is the story of a town where if you're born with a hump on your back, you attend Igor school. Now, what if you didn't want to?
Watch for SheKnows interviews with the entire cast and our coverage of the film's premiere tomorrow, only on SheKnows Entertainment.
Ghost Town
Greg Kinnear is a busy boy this fall with his Flash of Genius also arriving in theaters. Kinnear stars with Ricky Gervais in this Ghost Town, a ghost story with a slightly different slant.
Gervais is the one who sees ghosts in this comedy that asks the question: if you could see ghosts…what would they want? Hilarity ensues with some of the more extravagant requests from the dead.
Lakeview Terrace
Sam Jackson moves into the neighborhood. Sam Jackson is a cop. Neighbors should feel pretty good about security.
Next on SheKnows Fall Film Preview, September 26 proves to be prolific.