America's Next Sweetheart
Julia Roberts took Hollywood by storm, notching nine $100 million-earning movies in a decade. No one has followed in her footsteps since that 1990-to-2000 run. Actresses are on their ways, though -- Jessica Biel and Jennifer Garner from Valentine's Day immediately come to mind. Who's in the top 10 and who really has the chance to take the mantle of America's Sweetheart from Julia Roberts?
(page 3 of 4)
5. America Ferrera
Ugly, she is not. America Ferrera is completely stunning on so many levels. With her turn as costar in Sisterhood of the Traveling Pants 2, Ferrera proved that Blake Lively is not the only television star with a budding film career this summer.

Ferrera has both film and television credibility, which goes far in today's entertainment world. Crossing over so effortlessly between mediums is a priceless way to endear oneself to audiences. Watching such actresses on film is merely an extension of adoring their television work. Ferrera's now in the sweet position to dictate the films she wants to work on while on her next Ugly Betty summer break. After the year Ferrera has had, it is easy to see how she could be a contender for the Sweetheart title. And those big, dark sunglasses remind us of someone else we know.
4.  Jessica Biel
What is not to like about Jessica Biel? Talented, beautiful... has Justin Timberlake for a boyfriend and a string of film hits to boot.

From her big-time debut in Blade: Trinity to her starring turn in The Illusionist, Biel is proving she is much more than a pretty face. That is the same type of "Surprise! She can act!" mentality that benefited Julia Roberts during the lead-up to her reign as America's Sweetheart.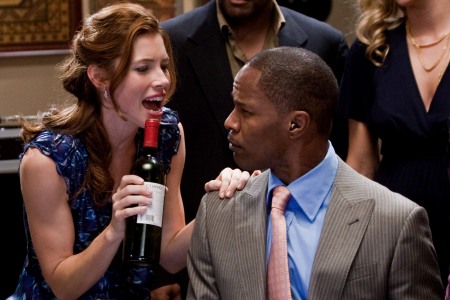 Biel, after a few early stumbles, has arisen a stronger actress and is tackling the types of roles that tend to perpetuate success.
Up next…another Valentine's Day star, The Duchess and Woody's muse!