America's Next Sweetheart
Julia Roberts took Hollywood by storm, notching nine $100 million-earning movies in a decade. No one has followed in her footsteps since that 1990-to-2000 run. Actresses are on their ways, though -- Jessica Biel and Jennifer Garner from Valentine's Day immediately come to mind. Who's in the top 10 and who really has the chance to take the mantle of America's Sweetheart from Julia Roberts?
(page 2 of 4)
8. Kristen Bell
Kristen Bell has the beauty and brains to become the next America's Sweetheart. Her film resume is shaping up nicely. After star-making turns as the lead in Veronica Mars and voice-over for Gossip Girl -- plus her Heroes gig -- this is one busy actress who is well on her way.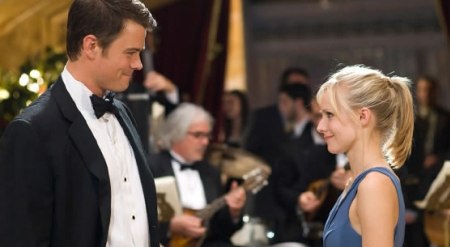 Busy actresses tend to become more utilized in a varied group of projects. Over the next 10 years, Bell will have ample opportunity to headline films that have the chance of making $100 million or more. Look for more films like When in Rome and Couples Retreat (which surpassed $100 million in 2009).
With her resume thus far plus her current slate of work, watch for Bell to become another contender for the title of America's Sweetheart.
7. Blake Lively
Speaking of Gossip Girl, its star has the mojo to take over the industry.
Between the successful Sisterhood of the Traveling Pants films and the scorching buzz for her role on Gossip Girl, Lively is poised to capitalize on the spotlight.

Watch for another solid film choice during her next summer break from Gossip Girl to match that from last year's break in The Secret Lives of Pippa Lee. Pippa Lee may not have made much box office cash, but with Lively's Roberts-like smile, this actress has the potential to sell quite a few tickets.
If she chooses wisely and lands in a romantic comedy or thriller, Lively could easily turn her acting chops into box office gold -- in turn earning her roles in films that have audience appeal written all over them.
6. Laura Bell Bundy
This Bell was the belle of Broadway -- her sole credit to this point being the first musical that MTV got behind Bundy's star wattage is set to explode.
SheKnows had a ball hanging out with LBB, as she insisted we call her, at the MTV Movie Awards in June.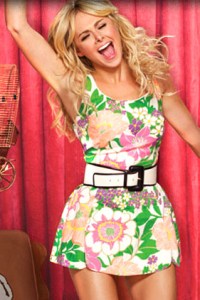 Bundy has the smile, the screen presence and the "it" factor that so many speak about. She has the rare combination of talent, determination and "aw shucks" attitude that works so well for Roberts.
Only Bundy could have put Legally Blonde: The Musical on the map. Filling Reese Witherspoon's iconic pink heels would have been impossible for a lesser actress -- but Bundy nailed the performance so well that it earned a Tony nomination.

Now that the show is over and Bailey Hanks is taken over the role, Bundy is headed to Nashville and Hollywood.
A country album is on the way, and she has a pile of film scripts that may paint her as a romantic comedy leading lady.
Up next...a Lively co-star and a Kate are up next.