Hot August Movies

Enter the final chapter in our very own trilogy, the SheKnows Summer Movie Preview. In this third installment, SheKnows has gone over 30 films opening in theaters during the final four weeks of the summer blockbuster season.
(page 2 of 7)
August 6
The Sisterhood of the Traveling Pants 2
The summer movie most women anticipated for 2008 after June's dominant run of "Sex and the City" and July's "Mamma Mia" arrives in theaters with a built in audience ready for a return.
"The Sisterhood of the Traveling Pants 2" is based on the treasured literary series of the same name. Studio executives managed to secure the entire cast to follow-up the 2005 cinematic hit.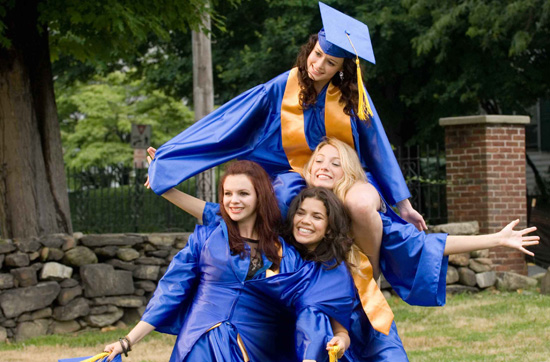 When we last saw the girls they were heading their separate ways united by a summer and a pair of magical jeans.
This time out, the quartet is on a new set of adventures which includes a return to Greece for a few and a chance at love for all!
Since the last film bowed, all of its stars have gone on to push their career envelopes well into the in-demand actress category. America Ferrara has reinvented the primetime hour-long comedy with "Ugly Betty," Blake Lively brought back nighttime soaps with "Gossip Girl" while Amber Tamblyn and Alexis Bledel have lit up screens both large and small.
This film has reunited a cast on a combined career trajectory not seen all summer at the movies. Pair with a series of beloved books and characters and August has its sleeper hit that is hardly a sleeper at all given the sum of its pieces.

Pineapple Express
James Franco as a stoner who gets an acquaintance into some seriously sticky situations should prove to be one of the summer's funniest films. Especially considering it also stars Seth Rogan and is from the brain trust that gave audiences "Superbad," "Knocked Up" and "40 Year Old Virgin."
Judd Apatow and Rogan are at it again.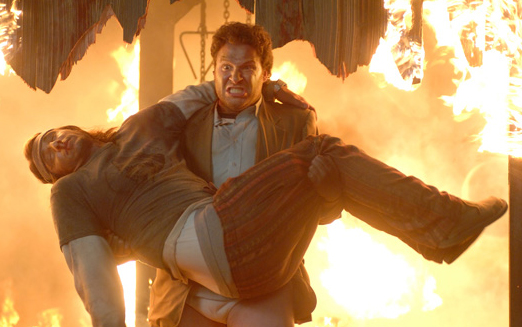 Hilarity should ensue.
Early buzz on the film is filled with laughs. Watching Franco loose his steely glare of past film work including "Spiderman" and take on a softer, more red-eyed tone, will be a pleasure.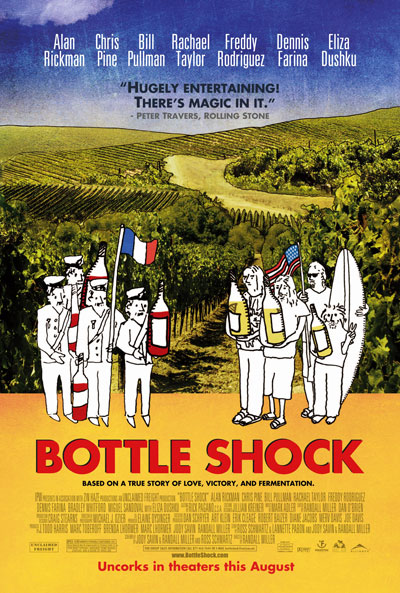 Bottle Shock (limited)
Alan Rickman and Bill Pullman star in this true tale of how Napa Valley shocked the world in the 1970s by producing American wine worth importing across the Atlantic.
A contingent of vineyards headed to the prestigious Judgment of Paris tourney in Europe and put the California wine region on the culinary map.

The film follows Jim and Bo Barrett, a father and son who give up everything they have to pursue a dream.
They envision a California future including the grape as a major export.
Don't miss Dennis Farina in his plaid suited best in the preview below.
"Bottle Shock" is sure to grow on audiences as much as the fertile ground of California's central midsection has wine connoisseurs across the world.
That 'true-story summertime hit' feel is written all over "Bottle Shock."
Alan Rickman, a notoriously fabulous bad guy, actually in "Bottle Shock" portrays a "good guy."
Rickman's character serves the story and the world, in the sense, with his highbrow British nose for wine that proves central to the American success giving French vineyards a run for their century-old tradition.

Check out the trailer, thanks to Deep Focus:
August 8 is clear of major or minor new releases opening across the entire country. Honestly, it is because of films released in the last seven days as well as the films that will be released in the next seven.

Ben Stiller goes to war, Woody and Scarlett reunite and Kiefer gets creepy, up next on the Summer Movie Preview: Part 3
More From SheKnows Explorer