Stars Who Love Their Starbucks
Coast to coast -- and even abroad -- celebrities love their coffee concoctions and tea treats from the ubiquitous Starbucks. Take a look at what these entertainers with beaucoup bucks are ordering from the café!
(page 7 of 18)
Ashton Kutcher & Demi Moore
Ashton Kutcher & Demi Moore were spotted on the Upper West Side in New York City with their matching hot drinks in April 2008.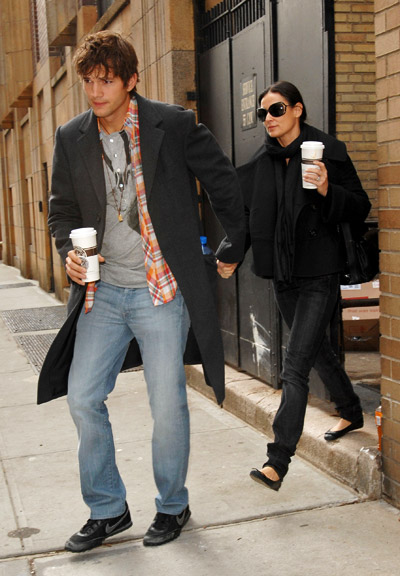 STILL TO COME: Pamela Anderson, Renee Zellweger and others!