Stars Who Love Their Starbucks
Coast to coast -- and even abroad -- celebrities love their coffee concoctions and tea treats from the ubiquitous Starbucks. Take a look at what these entertainers with beaucoup bucks are ordering from the café!
(page 6 of 18)
America Ferrera
Ugly Betty star America Ferrera has her hands very full with her hot drink, phone, keys, napkins, water bottle and a couple extra cups. She's seen here West Hollywood, California, in April 2008.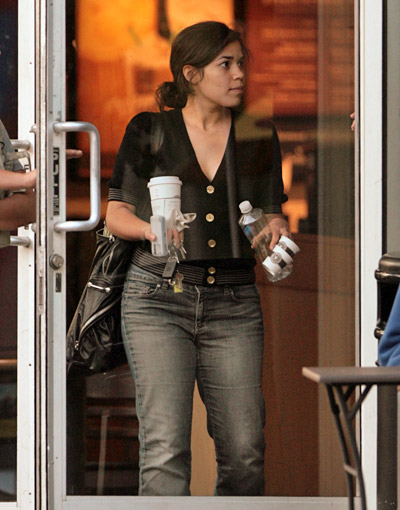 STILL TO COME: Renee Zellweger, Ashton Kutcher & Demi Moore and others!