Stars Who Love Their Starbucks
Coast to coast -- and even abroad -- celebrities love their coffee concoctions and tea treats from the ubiquitous Starbucks. Take a look at what these entertainers with beaucoup bucks are ordering from the café!
(page 4 of 18)
Britney Spears
Britney Spears -- seen here in Malibu -- is well known for loving her Frappuccinos... and don't forget the whip and the caramel sauce! (Where does she hide the calories?!)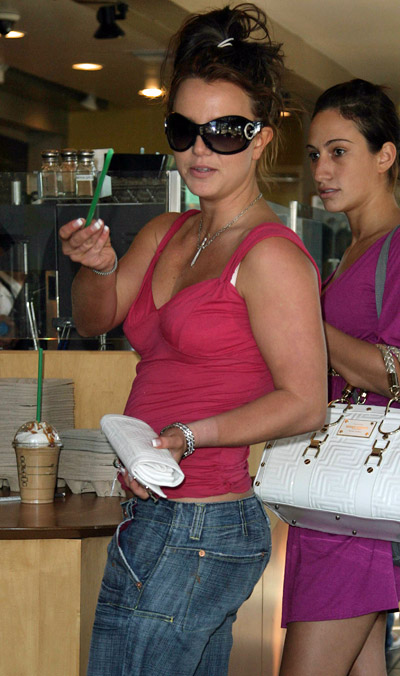 STILL TO COME: Sandra Bullock, Lindsay Lohan, Anne Hathaway and others!