Stars Who Love Their Starbucks
Coast to coast -- and even abroad -- celebrities love their coffee concoctions and tea treats from the ubiquitous Starbucks. Take a look at what these entertainers with beaucoup bucks are ordering from the café!
(page 3 of 18)
Hilary Duff
Hilary Duff is a double-fisted Starbucks girl with two icy venti-sized drinks. (But what's with the short straws?) The actress/singer was enjoying a day of shopping in NYC with her boyfriend in May 2008.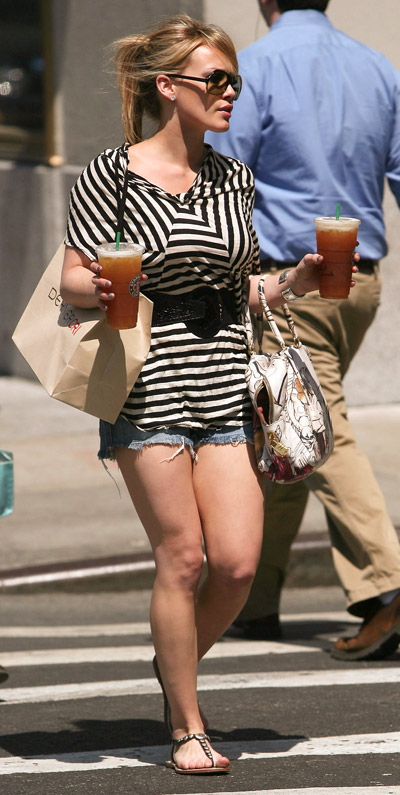 STILL TO COME: Hayden Panettiere, Lindsay Lohan, Britney Spears and others!