Stars Who Love Their Starbucks
Coast to coast -- and even abroad -- celebrities love their coffee concoctions and tea treats from the ubiquitous Starbucks. Take a look at what these entertainers with beaucoup bucks are ordering from the café!
(page 11 of 18)
Nelly
Hip Hop Star Nelly did a little pre-Grammy shopping in Beverly Hills in February 2008. Stores on his shopping list included Ralph Lauren, Georgio Armani -- and, of course, Starbucks.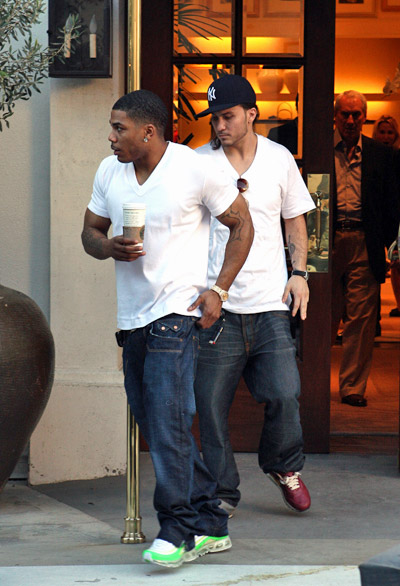 STILL TO COME: Ben Affleck, Jennifer Garner, Pamela Anderson and others!