Stars Who Love Their Starbucks
Coast to coast -- and even abroad -- celebrities love their coffee concoctions and tea treats from the ubiquitous Starbucks. Take a look at what these entertainers with beaucoup bucks are ordering from the café!
(page 10 of 18)
Scott Bakula
Here's Scott Bakula at LAX in June 2008, getting Starbucks for the family. (We're guessing the drink closest to him -- a grande chocolate chocolate chip frappuccino? -- is his, and the vanilla frap is for one of his kids.)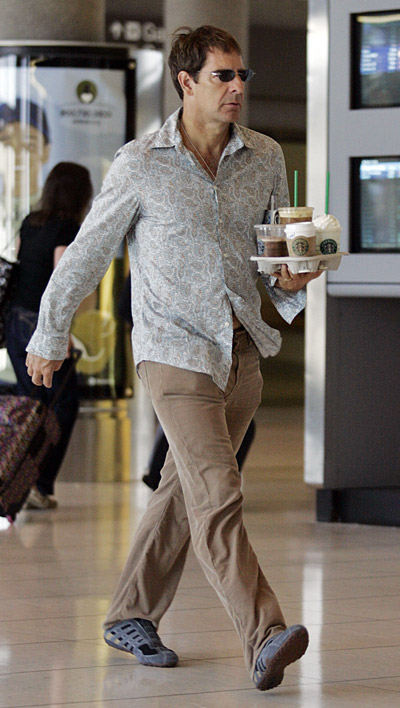 STILL TO COME: Nelly, Glenn Close and others!