Brit Settles Custody

Britney Spears has agreed to give ex-husband Kevin Federline sole custody of the couple's two young sons.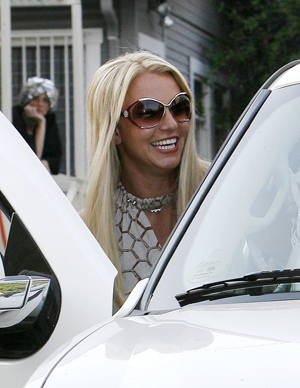 K-Fed's attorney confirmed that an agreement had been reached today I the two-year custody battle. "The case has been settled," Mark Vincent Kaplan said. "The court still has to approve it. ""As of this evening there is a fully executed deal memo...all the issues that would have been addressed at trial have been settled," Kaplan told E! News. "Can't speak to the exact terms of the deal, (but the) orders in place...will stay in place."The agreement gives Federline sole physical and legal custody of Sean Preston and Jayden James, with Spears getting visitation rights."Kevin's goal was not to get custody. Kevin's goal was to set up some kind of template so the mother of his children can co-parent," Kaplan said."He said, 'I need to have Britney to be involved in the co-parenting of the kids, but I need there to be a structure.' "The terms are a continuation of a court-ordered arrangement in place since Britney's father took conservatorship of her affairs when her behavior became increasingly erratic, and "Kevin is absolutely delighted," Kaplan continued."Nobody could have anticipated the terms of events that have occurred...this was a two-year journey that will be halted at a point that is good for these children. Custody is always modifiable. If there is a final order, it means there is nothing to try."