End To The Brinkley Drama

The Christie Brinkley divorce circus has come to an end, with a model and her former husband reaching a settlement early Thursday morning.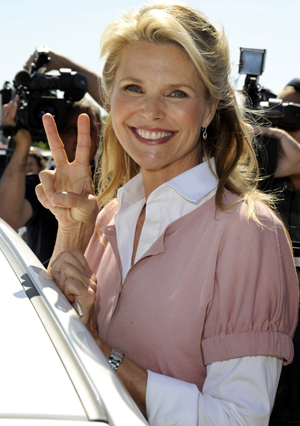 Christie called the settlement "a very bittersweet moment.," adding, "It really is the death of a marriage, but it's also I think a new start for all of us and I'm very pleased with the results today."Christie and husband of ten years Peter Cook separated last summer when his affair with a local 18-year-old was exposed. In court, other disturbing details came to light, such as the fact Cook paid the teen $300,000 to keep her quiet, that he had a $3000 a month addiction to internet pornography, and that he mistreated the daughter of Christie and Billy Joel, Alexa Ray.Christie received sole custody of the couple's two children, Jack and Sailor, and is keeping all 18 of their Hamptons properties. She agreed to pay Cook $2.1 million and awarded him "parenting time", which amounts to light visitation."I was here fighting for custody," she said. "I think a mother's greatest fear is somebody trying to take her children, trying to take custody of her children. That's what I was up against. And so I've won custody and decision-making, and that's really all I ever wanted."Cook had little to say to reporters, except a single statement: "I got everything I've been asking for two years."