Pure Americana

The entertainment world has produced its share of patriotic fervor. As the Fourth of July descends upon us, SheKnows takes a look at the pop culture patriotism.
(page 7 of 8)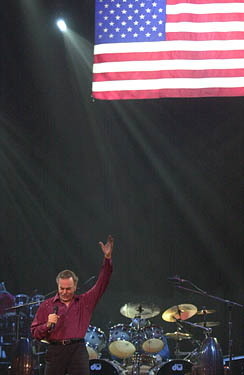 Listen
Neil Diamond singing "America" is not only a July Fourth mainstay, it is a moment in American pop culture patriotism.
During the film about a son of an immigrant religious singer in New York City, when Diamond launches into "Ameirca" with all the pomp and circumstance that the scene brings, the singer songwriter found his way into July Fourth history.
Have you ever attended a Fourth of July celebration where "America" was not heard at some point?
I sincerely doubt it! 
Finally...the Greatest Generation gets its due...