TV's Bad Bye-Byes
When a beloved television show bids its farewell, there are mixed emotions. Often the creators produce a series finale that gets it right. But that's not always the case. Here are the top 10 hit shows that left audiences scratching their heads (if not swearing off TV forevermore).
(page 9 of 10)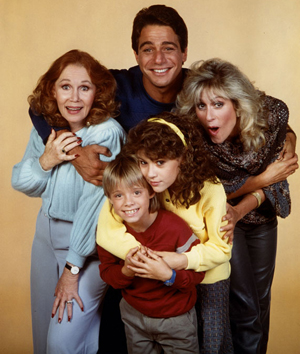 2. Who's the Boss?
So Angela and Tony can't get married, but the barely-18 Alyssa Milano can -- that's okay?! Were we hoping for a comeback?
For a show that redefined gender roles for that era, its finale was terrible. To a finer point, that it felt it had to succumb to studio pressure to mount a wedding at all is sad.
Sure, characters have to evolve -- they could not have Tony cleaning Angela's house forever -- but there must have been a better way for this groundbreaking show to make its exit.
Finding Tony and Angela married would not have been so bad. After their "E! True Hollywood Story," the cast admitted that they were not ready to leave and the network's cancellation soured their feel for the show.
Sorry to say, that sentiment shows throughout "Who's the Boss?" and its less-than-pleasing series finale.
Up next...the number one worst television series finale